Blogs
Explore our opinions and viewpoints on different topics in the Agile and DevOps space
In this digital world, the adaptive approach of software development is the way to go to achieve true enterprise agility! Hence, Projects can no longer be the mode of execution. It has to be Products! This is where Product-Centric delivery model comes into the picture, enabling enterprises to adopt this adaptive approach through products to deliver continuous value to its customer. Read on to find how!
It is always better to have a Shared Services Unit that performs niche activities for all the Agile product teams, rather than having a dedicated resource for every product team! And, if these teams embrace agile ways of working, then they can reduce the overall cycle-time and throughput considerably, aiding agility! Read more to find out how!
Believe it or not! But a single security breach can be disastrous for your business! Since the effort spent on security testing doesn't add much business value, every DevSecOps team should try to optimize this effort as much as possible! Read how you can deliver continuous value faster to your customers in a secured manner!
Planning is an inevitable part of everyone's day-to-day activities! In Agile Software Development too, there are multiple levels of planning based on the scale and size of the requirements and the defined timeframe. A quick read on the levels of agile planning for Scaled Agile!
DevOps is beyond technology or tooling! It is a combination of Collaboration among all involved stakeholders namely, biz, dev, test, security, & ops, Automation of repeatable tasks & Governance across the value stream from inception to delivery.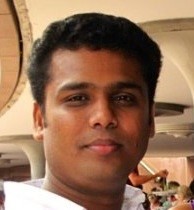 Prabhu Arumugham
Product Head, Jile
It is easy to achieve fast and quality delivery with small teams. But, how can you scale up for a large enterprise?
Today, enterprises are competing to stay relevant in the market. Every enterprise, be it small or large should have a clear cut vision with all the stakeholders abiding by it to succeed! Know how every business strategy should align with any new product development and delivery to the market.
Teams churn out feature after feature at the end of every release without realizing the value added to the business. Find out how teams should focus on a value driven product development rather than an outcome driven one.