Five Powerful Enterprise Agile Frameworks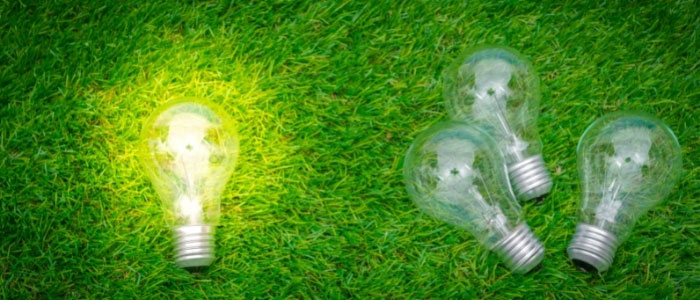 Rugby approach
In their research paper titled 'The New New Product Development Game', Hirotaka and Ikujiro (both professors at the Harvard Business School) observed that the sequential approach to developing products is not best suited to the fast paced competitive world. Instead, they recommended a rugby approach for enterprises to attain speed and flexibility to meet the ever changing market requirements. The rugby approach refers to the Agile way (scrum) of working with practices like small batch sizes, incremental development, self-organizing teams, enhanced collaboration, cross functional teams and continuous learning. To put things in perspective, this research paper was launched way back in 1986! If the traditional approach was being questioned back then, it definitely needs to be relooked at now. Enterprises need to adopt agile practices to stay relevant in a market which has become extremely dynamic due to proliferation of digital technologies. Agile practices enable enterprises to deliver solutions faster with better quality by considerably shortening the feedback loop.
Scaling blues
Though most enterprises have realized the significance of Agile, most organizations, especially the large ones have been struggling to scale Agile at the enterprise level. This is substantiated by a recent survey through which it was found that the enterprises who had claimed to be Agile have admitted that they had adopted Agile practices only in certain pockets. Interestingly, smaller and nimbler companies have adopted the agile way of working and achieved considerable success in the market. These companies released products at a remarkable speed with high quality and reacted faster to the market needs. Take Tesla's case (by no means a small company now!!), which launched electric cars with the auto-pilot option when the Toyotas and Bugattis of the world only had prototypes of electric cars. By the time they launched their own electric vehicles, Tesla had captured a huge pie of the market!! To the defence of these large enterprises, scaling Agile is easier said than done. These behemoths have many portfolios, with large applications requiring multiple teams, complex systems, diverse operating environments, and multiple vendors, making their Agile transformation journey a herculean task.
"Plans are of little importance, but planning is essential" - Winston Churchill
Enterprise Agile Frameworks
The biggest stumbling blocks for enterprises, while scaling agile is inconsistency and lack of transparency. With multiple teams (in different geographies) being involved in large integrated solutions, it is obvious that teams end up adopting different sets of practices. Enterprise Agile frameworks came into existence precisely to solve this problem. They are process 'blueprints' which come with a set of Agile practices, org structure, roles, and other recommendations. With Agile gaining far more prominence in the last decade or so, lot of enterprise agile frameworks have burst onto the scene. With so many frameworks out in the market, enterprises are spoilt for choice. We have handpicked few powerful Agile frameworks, which have gained significant traction in the Agile world and collated their strengths and weaknesses. Also check out our 'Agile Scaling Frameworks' article to delve deep into each framework.
Enterprise Agile Frameworks
No of Teams
Strengths
Cautions

SAFe - Scaled Agile Framework

5 - 15

Amalgamation of Agile and Lean principles
Work item flow from portfolio owners to team members

Implementation requires consultation and complete overhaul of the current org structure. For example, getting organized into value streams and Agile Release Trains
8 - 15

Easy to adopt
Elaborate success stories provide insights for teams during implementation

Cannot scale beyond 15 teams

DAD - Disciplined Agile Delivery

15+

Provides recommendations on pre requirement processes and business operations of an organisation.
Extensive knowledge base on 'Disciplined' DevOps.

DAD does not provide a detailed implementation roadmap, but merely provides guidance on processes and tools to be used.
DAD basically builds upon recommendations from other frameworks like Scrum, XP, Enterprise Unified process and SAFe. This best of all frameworks approach might create more chaos in a large enterprise with multiple teams.

Nexus

3- 9
Retains the original flavour of scrum and is flexible.
More of an exoskeleton than a framework which might not be suitable for Agile newbies

Spotify

9-15
Flexible team structure
Lack of proper knowledge base on Spotify

A lot hinges on the size and maturity of the enterprises while picking the framework. Teams, which have recently moved out of the traditional model should opt for a prescriptive framework like SAFe, while those already operating in the agile mode can go for LESS or Nexus which are slightly flexible in terms of process. All these frameworks basically have Scrum or XP as their base and ideally, enterprises should undergo training on these Agile methodologies before implementing the Enterprise Agile frameworks.
Enterprises should realise that these frameworks are not magic bullets which would conjure agile adoption across the enterprise in a jiffy. The agile way of working takes months or even years to be ingrained in the cultural DNA of teams. Agile adoption has to 'snow ball' organically, not be force fitted! Also, in order to attain enterprise agility, the reality for both business strategy and IT teams need to be aligned. But, in the past we have seen there has always been a significant gap between the two. Find out how this gap can be bridged in the article 'Connecting the Dots: Business and Development'
Thanks for subscribing to our latest blogs, thought leadership and other product updates!
Like what you read? Subscribe to the latest blogs, whitepapers, articles and many more!
Read our Privacy Policy to know more. You can opt-out of all communications anytime.