How Can Agile Transform The Banking Industry?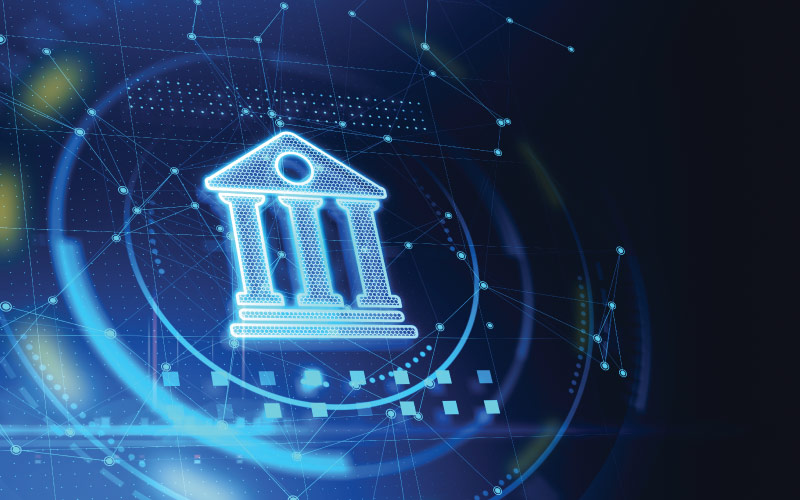 There is a widespread misconception that agile is simply a set of technology practices used by IT companies to build products. But in reality, agile works across industries, including fintech and banks. Furthermore, because two-thirds of agile practices are non-technological, they can be applied across departments such as HR, finance, procurement, and of course, IT.
Agile is also useful for dealing with complex projects that necessitate constant testing and interaction with stakeholders. Overall, the advantages and principles of agile development make it an ideal development approach for the banking industry. This blog discusses why agile is essential in banking and how it can transform the banking industry.
Why is Agile important in the Banking Industry?
We need agility in banking for various reasons, including addressing complex banking problems, quickly integrating customer feedback, and ensuring continuous quality assurance. We also need agility in banking to provide highly personalized, real-time experiences that most modern customers expect from service providers.
But before we get into how agile can transform the banking industry, it is important to remember that there are three key practices that are common across organizations: leadership, collaboration, and delivery. This includes banks too.
Leadership practices include forming cross-functional teams, distributing work efficiently, maximizing output, etc. On the other hand, delivery practices include on-time and continuous product delivery, the integration of feedback into new products, and so on. At the same time, collaboration practice entails efficient communication between teams, clear communication of objectives with the respective teams, etc.
This means that you can successfully improve your banks' performance, efficiency, and bottom-line results by addressing these issues. This is where agile methodology comes into play. With the proper implementation of agile practices in banks, all these objectives can be met simultaneously.
Moreover, this product development approach will enable banks to continuously create and refine customer-focused products and services, thereby improving customer experience and retention.
Overall, banks can benefit significantly from implementing agile practices across the board, including customer service, wealth management, and marketing.
6 Ways Agile can transform the Banking Industry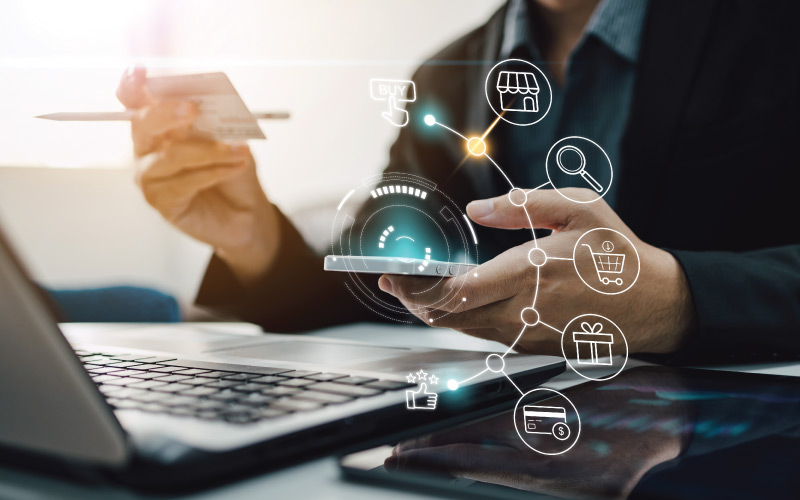 The following are some of the major benefits that demonstrate how agile in banking can benefit all parties involved, including customers.
1. Enable banks to efficiently address critical issues
The first major advantage banks will gain from embracing agile practices is the ability to address potential pitfalls in the client journey at the micro level. Since agile methodologies emphasize incremental and iterative product development, you will be able to address and accommodate all improvements and feedback shared by users immediately.
This way, each iteration will help you fix bugs in the product and make it better and better. These advantages will apply not only to the products but also to the banking process. Different teams can collaborate more effectively and regularly to fine-tune the process based on feedback.
2. Help banks in being responsive and customer-centric
Another way agile will help the banking industry transform is by assisting them in being even more customer-centric. Agile principles allow you to collaborate with customers to co-create products and services. Because of the constantly changing government policies and regulations on the banking system, customer collaboration has become a critical factor.
In addition, the agile project management approach in banking allows you to solicit regular customer feedback before and after launching any product or service. Continuous feedback gathering will certainly assist businesses in becoming more responsive and customer-centric.
3. Promotes inter-team collaboration
As we all know, The Agile Manifesto strongly emphasizes people and interactions over processes and tools. In particular, the agile philosophy promotes face-to-face communication as the most effective method of conveying information and collaborating among agile teams. This can be very beneficial for the banking industry, where teamwork is essential.
Agile in banking allows different teams to communicate and share their ideas, as well as address complex problems in a collaborative way. Furthermore, regular information sharing among teams and employees will improve the accuracy and efficiency of banking operations.
4. Improved transparency and productivity
Improved transparency is another advantage of implementing agile in banking. You should be aware that one of the core values of The Agile Manifesto is transparency. It emphasizes that all employees working on the project should be aware of all essential details, and no important information should be kept under wraps.
Transparency and accountability will not only help banks become more effective and trustworthy, but they will also help them maintain public support, safeguard independence, and improve policy effectiveness.
5. Allow banks to reflect and adjust regularly
The fifth way agile in banking helps transform the industry is by enabling them to become better and more efficient with each passing day.
The Agile Manifesto's twelfth principle states, "At regular intervals, the team reflects on how to become more effective, then tunes and adjusts its behavior accordingly." Simply put, this principle emphasizes communication between all teams and employees after every iteration to learn and improve.
Since banking processes are constantly evolving, such retrospective meetings will enable management and teams to collaborate, communicate, and discuss the limitations of existing banking processes as well as ways to improve them.
6. Restructure the organization's DNA
The last significant way agile in banking will transform banks is by restructuring their entire working culture, working mechanisms, and operational processes. By embracing agile practices, banks will become more customer-centric, teams will become more collaborative, and processes will become more transparent.
All banking teams will have a more comprehensive understanding of the entire process and better ideas about how to achieve the shared goals. This will enable them to enhance banking processes for improved efficiency and customer-centered service.
Conclusion
We at Jile can assist you in ensuring enterprise-wide agile implementation with end-to-end process visibility. Contact our agile experts to discuss this further.
FAQs - Agile in Banking
How can agile in banking transform the industry?
Effective implementation of agile practices in banking will enable banks to address critical issues more efficiently, assist banks in being responsive and customer-centric, and allow them to reflect and adjust on a regular basis.
Can agile be used in the finance and banking systems?
Yes, because two-thirds of agile practices are non-technological in nature, agile practices can be implemented in almost all industries and departments.
Why do banks need agile development?
Banks require agile for a variety of reasons, including addressing complex problems, quickly integrating customer feedback, and ensuring continuous quality assurance. Besides, it also enables banks to provide highly personalized, real-time customer experiences.
Thanks for subscribing to our latest blogs, thought leadership and other product updates!
Like what you read? Subscribe to the latest blogs, whitepapers, articles and many more!
Read our Privacy Policy to know more. You can opt-out of all communications anytime.