Roles And Responsibilities Of A Product Manager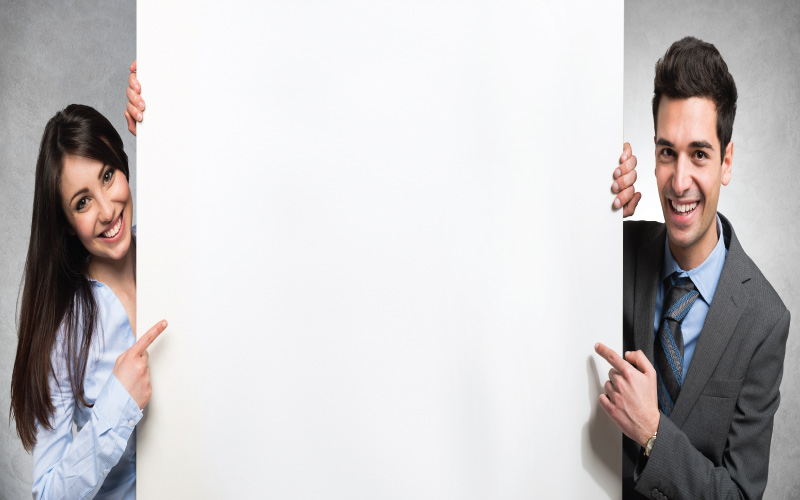 When starting a new product development project, the key person to appoint right away is the product manager, as the success of any product is largely dependent on them.
Any team or organization that does not have a competent product manager will never be able to complete or deliver products on time. Organizations with experienced and capable managers wrap up and deliver products on time, ultimately improving the company's reputation and growth.
We will discuss and delve deeper into the roles and responsibilities of product managers, as well as what product managers do on a daily basis, among other things.
What is Product Management?
Product management is the detailed, interconnected, and organized process of developing a product or service. It encompasses all phases of the product life cycle, from ideation to development to release. Typically, product management activities are planned and implemented by a product manager, who is also responsible for ensuring that a product meets the needs of its target market and is developed as per the schedule.
Also, remember that product management is a continuous activity that does not end with the product release. Once the product is released, it is also the responsibility of the product manager to provide necessary customer support while also continuing to work on the product to make it better and better.
Product management also entails regular cooperation and coordination with all different teams and departments, conducting various research and analysis, conceptualizing product branding and marketing strategies, and adhering strictly to the product roadmap.
What does a Product Manager do?
A product manager is a person in charge of properly implementing all tasks associated with a specific product or products. They are responsible for managing a product from ideation to engineering, testing, releasing, and branding. Some of the major responsibilities of a product manager are as follows:
A. Analyze and understand customer requirements
The first major responsibility or work that product managers do is to analyze markets and understand customer requirements. A thorough customer analysis is essential as it serves as the framework for the product you design. After all, a product is nothing but a solution to a problem. To better identify and meet the requirements of customers, product managers use the following techniques:
Make a buyer's persona
Seek direct feedback from customers
Perform competitor analysis
Analyze historical customer data with analytical tools
B. Collaboration with stakeholders
The next major responsibility of the product manager is to establish a solid communication channel with all interested parties. It is important that the product manager communicates every major decision to all the stakeholders associated with the product.
At the same time, product manager's duties include acting as a point of contact between the client and the development team. To ensure that the product is developed in accordance with the client's specifications, each of the ideas and suggestions must be effectively communicated to the respective teams. And it is the responsibility of a product manager to carry out this task thoroughly.
C. Roadmap design and implementation
Once the product manager has identified the customer's needs or realized the client's vision, it is their responsibility to create a detailed product roadmap. The following are the most common steps of a product roadmap:
Understand the product
Set up the product development strategy
Divide the work into multiple user stories
Create a product backlog
Product design and development
Progress monitoring
As a responsible product manager, it will be your duty to make sure that each of these phases is carried out in an organized and timely manner. If there are any roadblocks, the product manager should immediately jump into action, collaborate with the relevant team, and eliminate the obstacles in the product development path.
D. Keeping track of key product development metrics
The product manager is also in charge of defining and tracking key metrics and KPIs to ensure that the product development process stays on track. The following are some of the most common agile metrics and KPIs that the manager typically monitors:
Sprint burndown chart
Velocity
Cumulative flow diagram (CFD)
Lead time & cycle time
Value delivered
In addition to these key agile metrics and KPIs, the product manager also monitors a variety of other metrics depending on the type and objectives of the project. Based on the findings, managers adjust their approach and strategy.
E. Creating a pricing and revenue model
In addition to product development, a product manager works to collaborate with stakeholders to design the pricing model and revenue streams. For this task, the product manager considers a range of factors and engages in multiple activities, including:
Choose the best pricing strategy based on the goals
Learn about the spending power of your target customers
A thorough examination of competitor pricing models
Strike a balance between value and business goals
Analyze historical data and solicit customer feedback
Be aware that these are only a few major tasks that product managers perform. To see a more detailed list of product manager roles and responsibilities, scroll down a bit.
What are the Key Responsibilities of a Product Manager?
Understandably, the roles and responsibilities of a product manager include many more tasks than the ones mentioned already, as they are in charge of the entire product management process from start to finish. The following are the most important responsibilities of a product manager:
Performing market research and developing a competitive analysis
Conducting customer interviews to better understand user requirements
Creating a product vision and getting approval from stakeholders
Transforming business requirements into technical specifications
Planning and designing a product roadmap
Forming different teams and successfully leading them to product development completion
Identifying and removing impediments to the development process.
Allocating resources and ensuring their optimal use
Serving as a point of contact between the workforce and stakeholders
Managing documentation and reports
Holding regular meetings with relevant teams and individuals
Defining and monitoring success metrics and key performance indicators (KPIs)
Ensuring that the product is completed on time and within the budget
Conclusion
The product manager's roles and responsibilities cover all aspects required for the product's successful completion. However, to carry out all these responsibilities, product managers require advanced tools that help them automate, organize, and undertake the requisite responsibilities in an agile manner.
FAQs
What are the three primary responsibilities of a product manager?
Three main roles and responsibilities of a product manager are ensuring timely and successful product completion within budget, coordinating between all stakeholders, workforce, and clients, and identifying and removing roadblocks from the development path. Moreover, the product manager oversees resource allocation and designs the pricing model.
What are the top five skills of a product manager?
A product manager must have the following five skills:
Critical thinking
Excellent market research
Outstanding oratory and communication skills
Positive and problem-solving mindset
Fantastic technical expertise in the respective field
Any manager who possesses all these skills will certainly be able to carry out his responsibilities admirably.
What does a product manager do daily?
A product manager's day-to-day responsibilities include coordinating with stakeholders, managing finances, organizing and updating documentation, monitoring product development progress, and so on. In addition, the product manager's key responsibilities include team leadership, removing roadblocks from the development path, and ensuring optimal resource utilization.
Thanks for subscribing to our latest blogs, thought leadership and other product updates!
Like what you read? Subscribe to the latest blogs, whitepapers, articles and many more!
Read our Privacy Policy to know more. You can opt-out of all communications anytime.