Five Powerful Ways to Make Virtual PI Planning a Success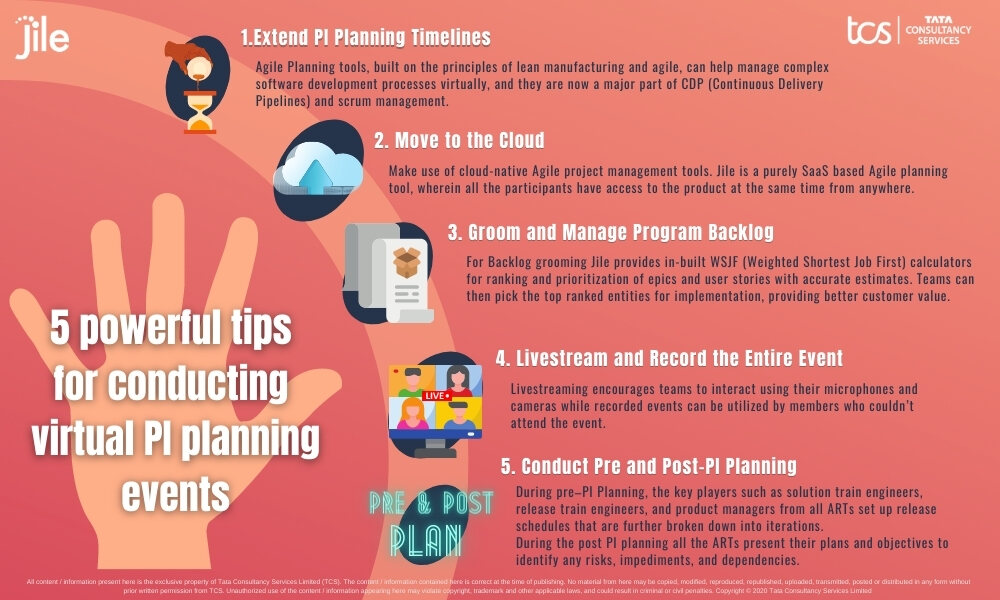 The COVID-19 crisis has catapulted enterprises at least three years into the digital future. Businesses had to adopt remote work for their survival, forcing co-located employees to go remote almost overnight.
Yet, massive disruptions like pandemics are an opportunity for agile teams - known for their ability to adapt to volatile markets, shifting demands, and changing technologies.
However, they must first grapple with an unprecedented roadblock-remote work.
Agile planning in times of coronavirus
Agile software development teams work best as co-located, close-knit units. Co-location is particularly crucial for massive agile planning events such as PI (Program Increment) planning - a time-boxed event for multiple teams within the same ART (Agile Release Trains).
A typical PI planning event occurs every quarter, lasts two full days, and brings together a diverse set of people (such as business owners and system architects). Such events align teams strategically by discussing the overall product vision, roadmap, backlogs, and team dependencies.
PI planning can also be used in scrum. The scrum teams could streamline their backlogs, map dependencies, share resources, and coordinate releases.
Events like PI planning help enterprises be nimbler, release innovative features faster, and increase transparency and visibility across teams. More importantly, they ensure that teams work with and not against each other.
However, organizing such large-scale events in times of lockdowns and social distancing can be daunting and a massive infrastructural nightmare. While virtual collaboration tools facilitate smaller team meetings, they are highly inefficient for sessions involving fully remote teams consisting of large groups of people scattered across geographies.
Agile planning tools to the rescue
Distributed agile teams need agile planning tools overseeing end-to-end remote PI planning. Such tools also track progress towards achieving planning objectives with virtual KPI dashboards and agile reporting.
PI planning events also involve ceremonies built for co-located teams such as team breakouts and confidence votes where everyone in the room votes to give the PI plan the go-ahead. PI planning tools make it possible to conduct such events remotely without losing their symbolic significance.
Built on the principles of lean manufacturing and agile, PI planning tools can help manage complex software development processes. They have now become a major part of most CDPs (Continuous Delivery Pipelines) and scrum management.
Such tools equip ARTs with digital boards and facilitate virtual cross-team planning to align everyone on the vision, objectives, and roadmap for the Program Increment. Virtual collaboration technologies integrated into these tools allow participants to make notes and access all planning data such as epics (product features), stories (product backlog), retrospectives, or presentations.
Since agile planning tools automatically integrate with other digital tools in an enterprise's IT landscape, they require minimal human intervention, drastically improving cross-team transparency, collaboration, and traceability.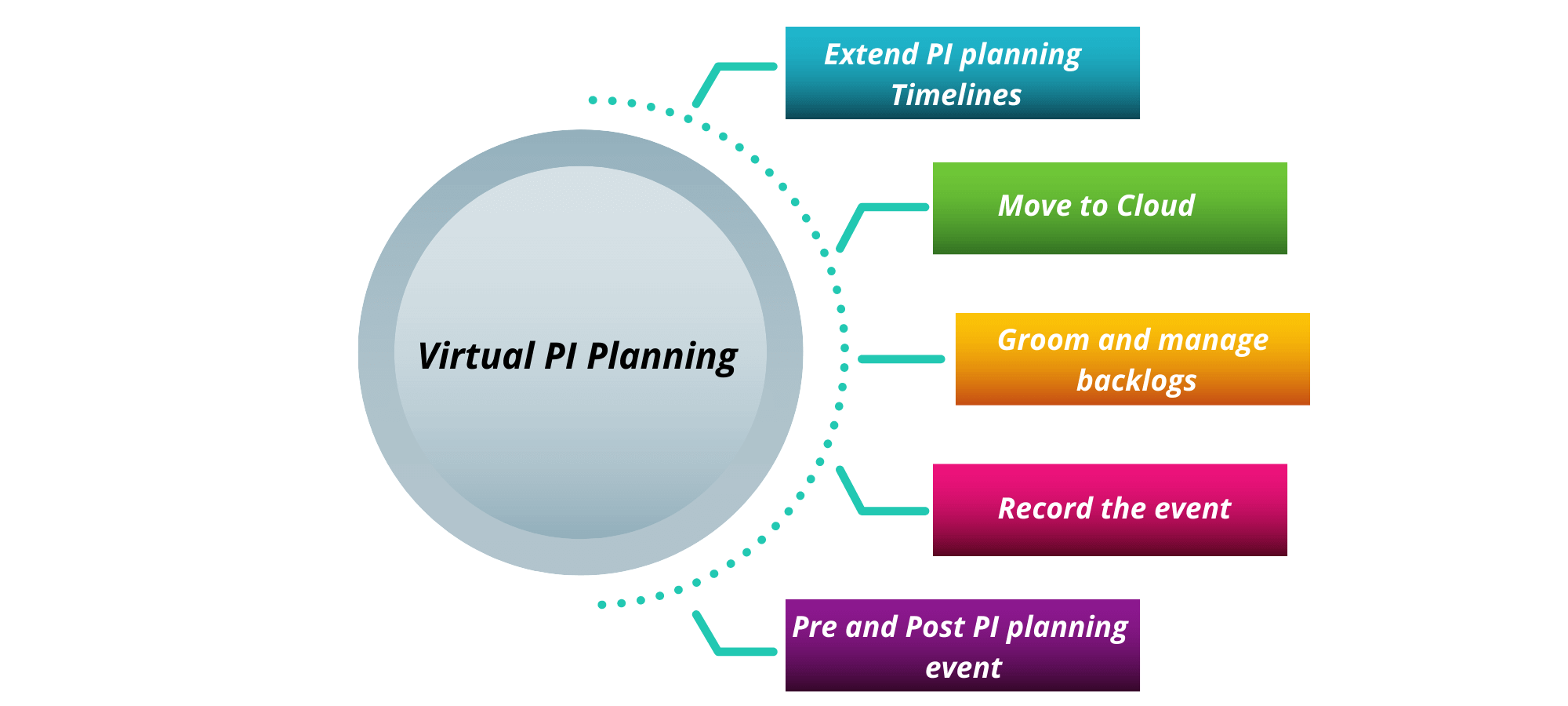 Figure 1: Virtual PI Planning
Five powerful tips for virtual PI planning events
1. Extend PI planning timelines
When teams are scattered across geographies, it is best to respect their schedules and ensure that they are well-rested and rejuvenated.
That is why it is better to spread out the agenda across three days (or more) to accommodate multiple time zones, which improves the quality of such events. Additionally, it is a good practice to record briefings ahead of time and circulate them within teams so that the live interactions are used for productive discussions and Q&As.
2. Move to the cloud
Agile project management tools are cloud-native and built for remote collaboration, access, and data and resource sharing. Ensuring that all participants have access to all the information related to PI planning makes it easier to map dependencies.
Also, since these tools bring together all project-related data, context, and documentation, they serve as single sources of truth for the entire enterprise.
Jile is a purely on-the-cloud Agile planning platform that provides the single source of truth to all the stakeholders as all the participants have access to the product instance at the same time from anywhere.
Jile's collaboration feature enables seamless communication between employees at every level-team, product, and portfolio. Teams can use discussion boards with @tagging. Moreover, they can refer to and share documents, links, and notes with their colleagues at any time.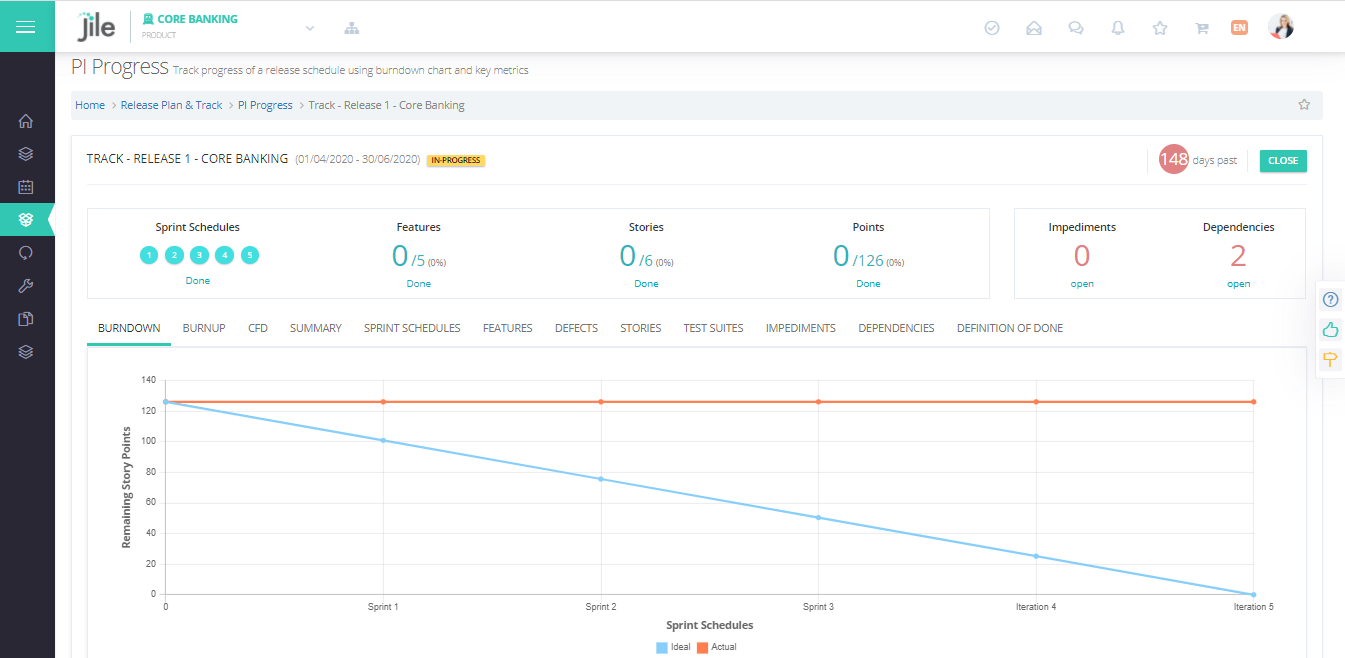 PI Progress dashboards as single source of truth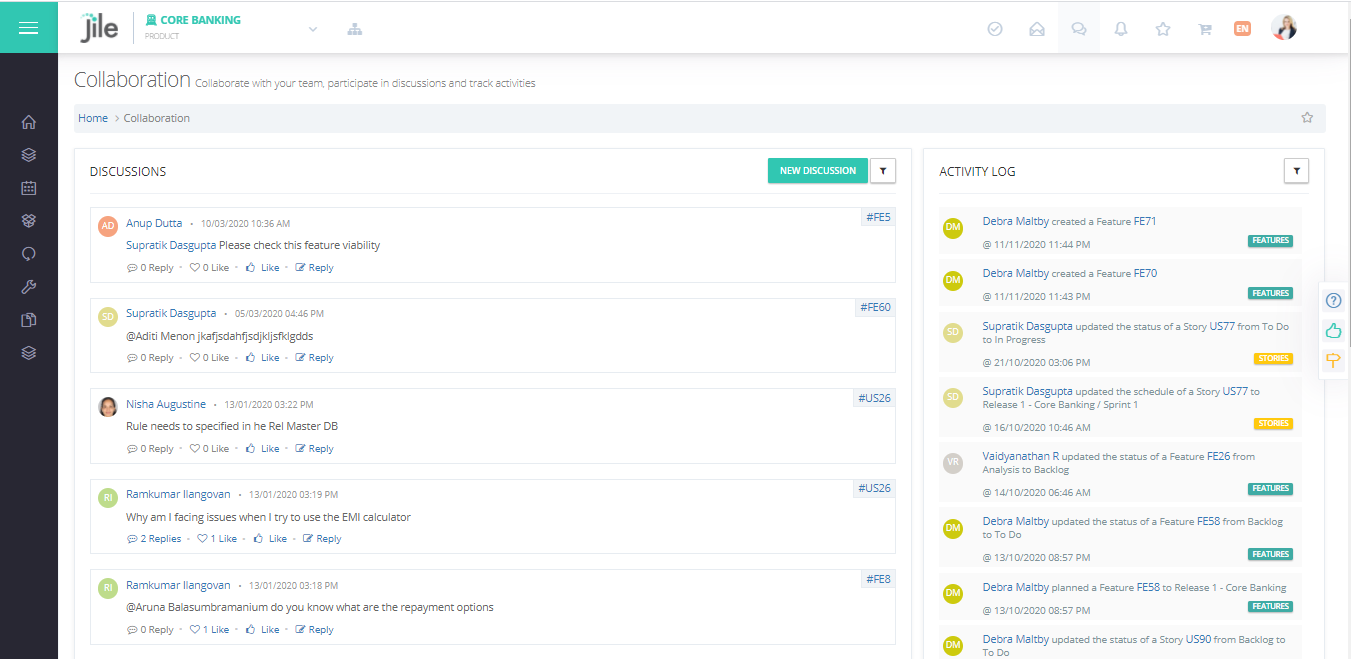 Seamless communication through Jile's collaboration feature
3. Groom and manage program backlog
Backlog grooming is a critical component of backlog management as it ensures proper prioritization of epics and user stories with accurate estimates.
The right PI planning tools come with automatic WSJF (Weighted Shortest Job First) calculators that use business values, time criticalities, job sizes, or associated risks for determining the WSJF score.
Such tools expedite backlog prioritization and eliminate the need to manually drag-and-drop stories, which is excruciatingly cumbersome in remote meetings. Agile tools also enrich backlog grooming with virtual whiteboards for brainstorming ideas, validating user stories, and story mapping, setting the stage for effective backlog planning.
In Jile, you can rank and prioritize epics, capabilities, features, user stories and tasks based on business value or any other attribute chosen by the product owner. The prioritization is done using inbuilt business value calculator or WSJF scoring process within Jile. During the planning process, the top ranked entities are chosen for implementation and this helps teams deliver the most important capability or user story thereby, providing the highest value to its customers.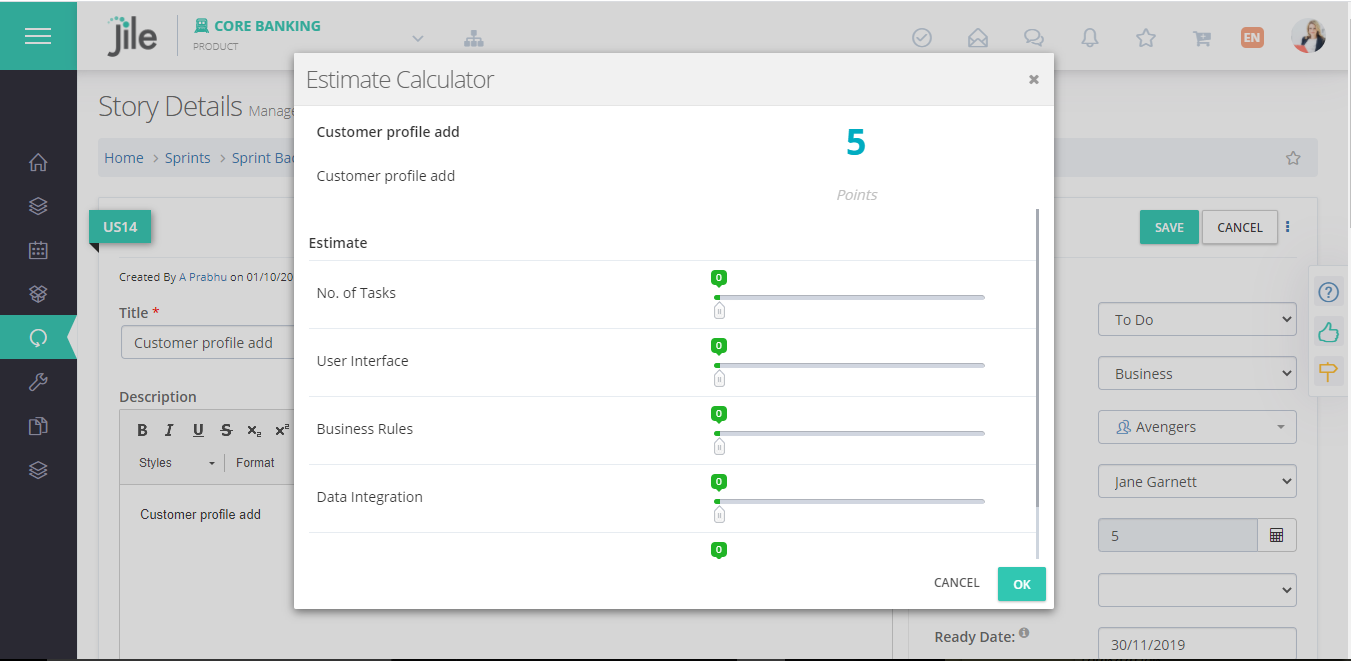 Business value estimator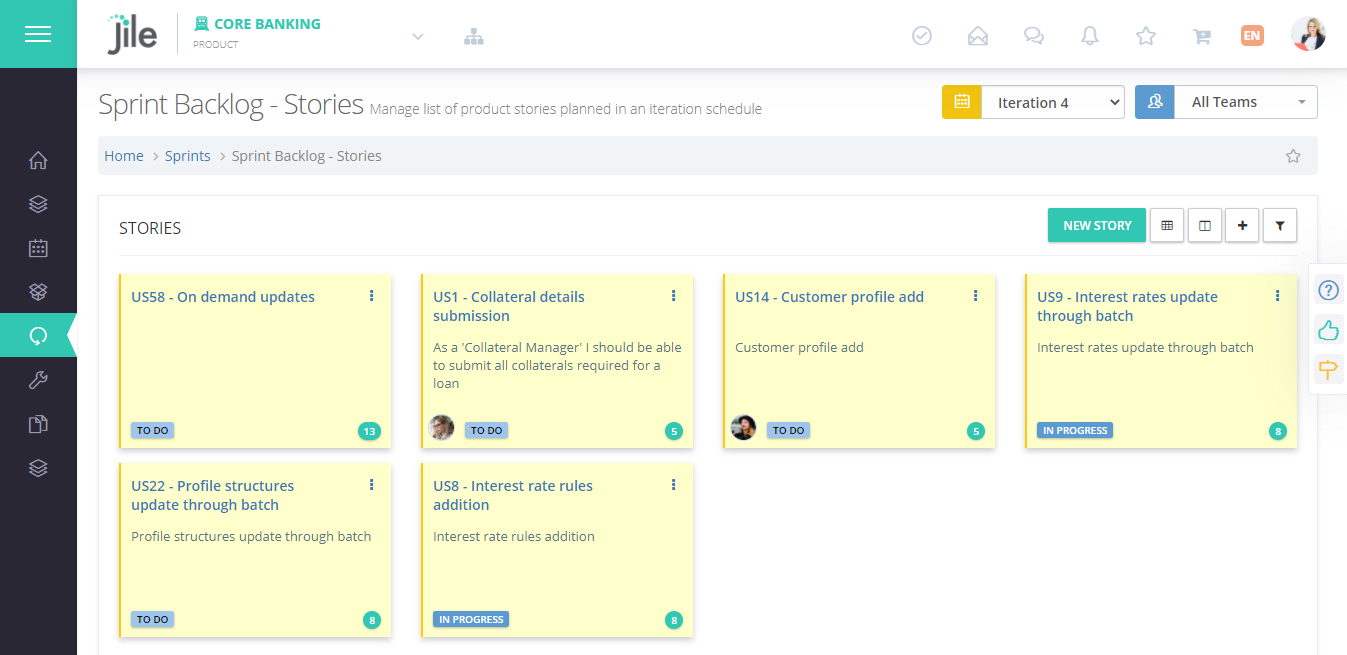 Backlog ranking and prioritization
4. Livestream and record the entire event
In agile project management software, livestreaming the event's audio, video, and recording it for future references is the next best thing to co-located meetings as it encourages teams across geographies to interact using their microphones and cameras.
Also, by employing interactive surveys, polls, or AMAs (Ask Me Anything), virtual events could easily be as engaging as in-person events. Meanwhile, the recordings benefit those unable to attend the livestream due to time zone constraints.

5. Conduct pre and post-PI planning events
Pre-PI planning events bring together the key players from all the ARTs, such as solution train engineers, release train engineers, and product managers. The participants discuss the high-level roadmap, event timeline, virtual setup and coordination, PI planning dates and duration, and program backlog in these events. Therefore, agile teams can start on the right foot on planning day with sprints discussing features from the program backlog and create user stories.
For pre-PI planning in Jile, the business stakeholders, RTEs and product managers can set up release schedules defining the development cadence and further, break them down into iteration schedules for implementation. They can set up objectives, define Objective Key Results (OKRs) and goals to be achieved at the end of every release. The objectives can be further broken down into initiatives or epics that are ranked and prioritized based on the business value that it intends to deliver. Jile helps the stakeholders to view release roadmaps for the defined portfolios and programs.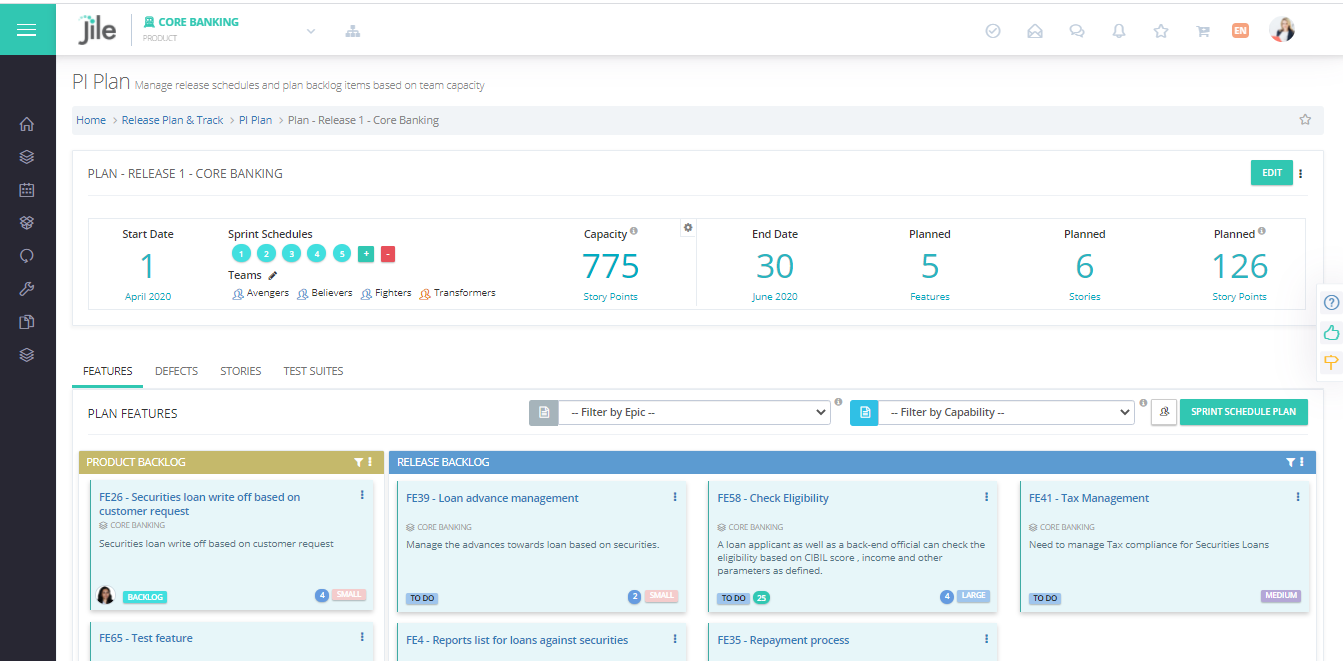 PI Planning dashboards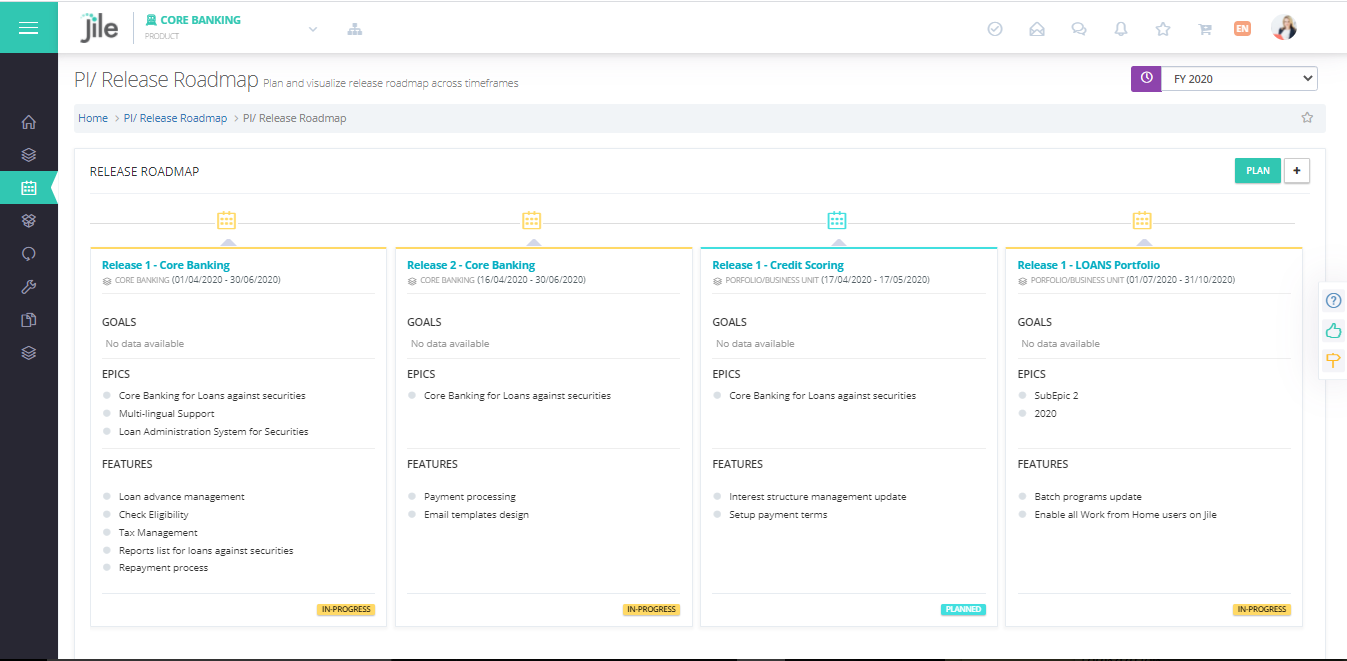 PI/Release Roadmap
After a remote PI planning event, conducting post-PI planning where all the ARTs present their plans, timelines, milestones, and objectives to identify any impediments, risks, or dependencies could guarantee planning success.
Scrum and Kanban teams refer the intuitive digital boards in Jile during replays, where teams present the features and user stories that they would work upon for specific iterations and release. This helps the teams to be on the same page and takes them into a work mode.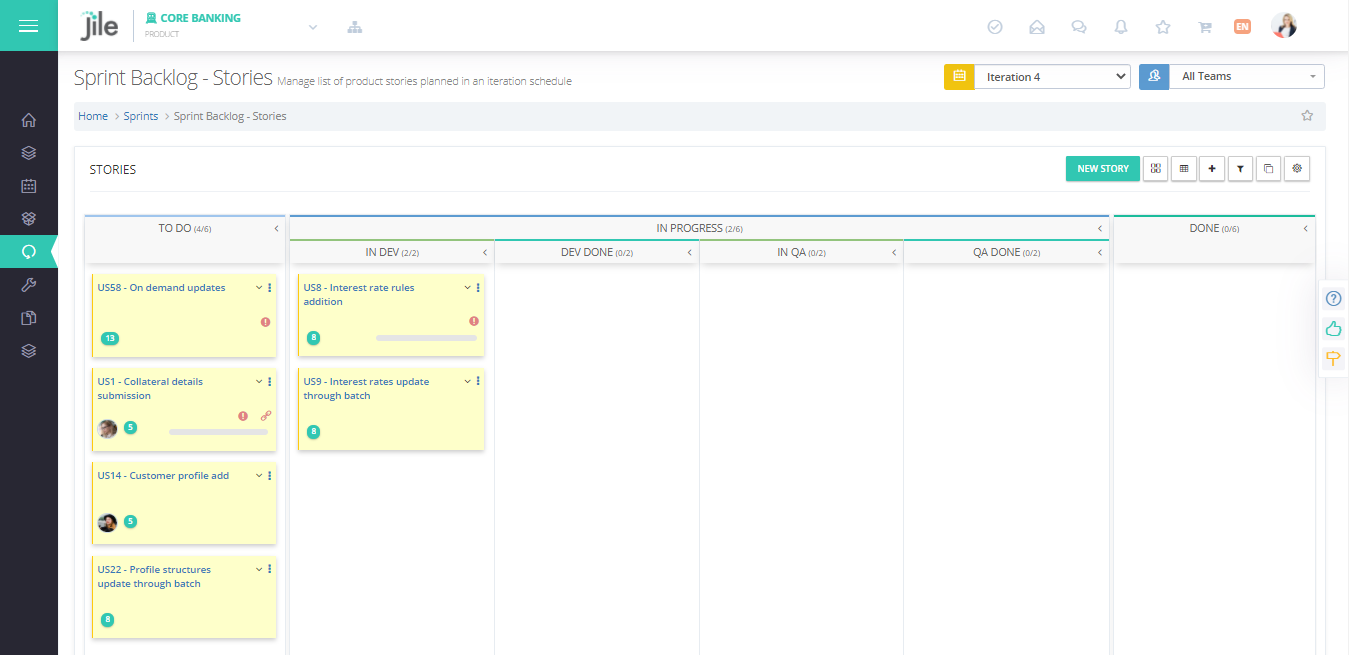 Intuitive Scrum Boards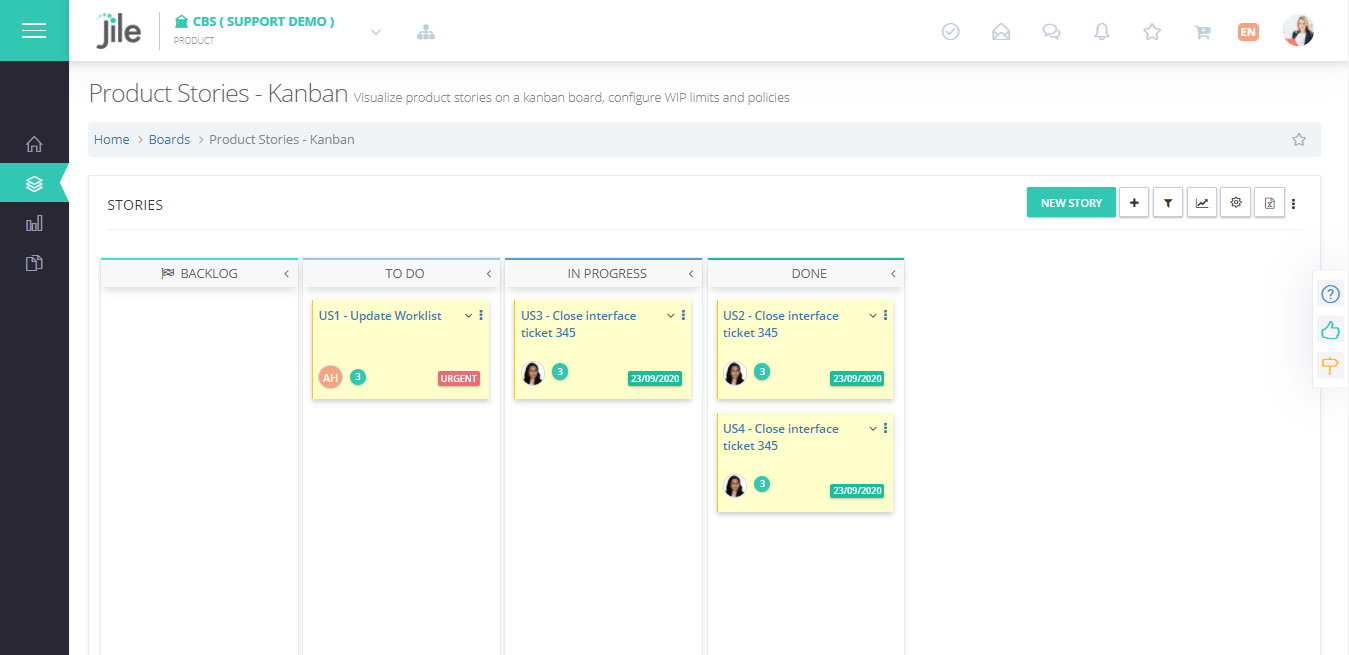 Kanban boards to track work items
Rounding up
Although virtual PI planning events might warrant extensive remote working experience, substantial one-time costs, and meticulous preparations, the long-term cost savings and efficiencies far outweigh the challenges.
With PI planning tools, agile teams can deliver their core promise - innovating in the face of uncertainties and disruptions. We are living through the world's largest remote work experiment, and as such, the time's ripe for enterprises to explore the untapped potential of agile planning tools for a competitive edge.
Get in touch for futher quries
Thanks for subscribing to our latest blogs, thought leadership and other product updates!
Like what you read? Subscribe to the latest blogs, whitepapers, articles and many more!
Read our Privacy Policy to know more. You can opt-out of all communications anytime.