Product Manager vs. Product Owner: Responsibilities & Differences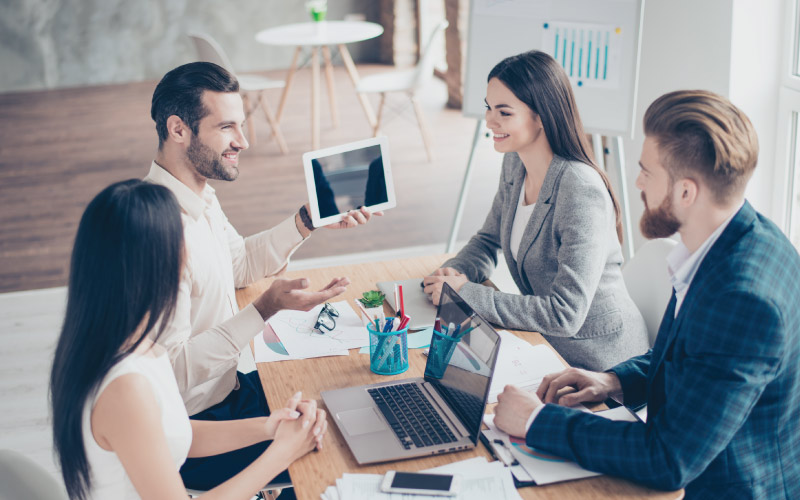 In order to make organizations more efficient and revenue-driven, companies around the world are creating new positions or roles for managing a specific set of operations.
However, often, roles with overlapping responsibilities can be perplexing to a larger audience. One such example is the Product owner vs. Product manager. There has long been a debate about these two roles; for some companies, they are the same, while for others, they are not.
In this blog, we will disassemble both these roles in order to examine each of their key components and better understand the difference between a product manager and a product owner.
Product Manager: An Overview
A product manager is a specialist who coordinates various tasks related to the development of a product or the product's lifecycle, including planning, implementing, monitoring, coordinating, and evaluating.
To put it another way, a product manager is an individual who plans the roadmap, assembles teams, specifies the needs of the product, and manages the feature release to develop a product or products for an organization.
Furthermore, it is the product manager's responsibility to effectively coordinate with all teams, individuals, stakeholders, customers, and other parties involved in product development in any way.
In a nutshell, a product manager assists the organization in developing products that are successfully built within a set deadline and budget allocated, perfectly aligned with market trends, and satisfying customer demand.
Product Manager Roles and Responsibilities
The key difference between a product owner and a product manager is the set of responsibilities they carry out. For example, the responsibilities of a product manager are strategic in nature, whereas those of a product owner are tactical in nature.
Let's start by looking at a product manager's key roles and responsibilities:
Gaining a thorough understanding of the competitive landscape as well as market trends and user behavior
Building a business strategy or business model in coordination with all the key players involved in product development
Building a wireframe and a prototype, and getting user inputs to design the user experience
Working with the engineering team to create and release the actual product, while ensuring that everybody shares the same vision for the product
Ensuring that the product is delivered on time by organizing the movement of each component and resolving any obstacles that may emerge during the product development process
Developing the go-to-market strategy to introduce the product and convince consumers to buy or use it
Driving and maintaining long-term product growth by continuously tracking sales direction and adjusting the strategy as necessary
Striking the right balance between strategic and tactical elements to build and ship the product in a way that aligns with the company's goals
As you can see, the responsibilities of a product manager are more strategically oriented and focused on the product life cycle. However, to fulfill these responsibilities, a product manager needs to develop several essential skills.
Top Product Manager Skills
Let us look at some critical product management skills to become a successful product manager (PM).
A. Absolute knowledge of the industry: It is expected that the product manager has extensive knowledge and proficiency in the field for which they are developing the product(s).
B. Capable of conducting market research: Given that market research and competitive analysis are the cornerstones of any product's life cycle, a product manager's skill set must include this expertise.
C. Solid understanding of UX best practices: Sound UX knowledge is one of the key technical skills for product managers, which enables them to better comprehend how customers and users will interact with both the company's services and products.
D. Critical thinking and analytical abilities: A product manager's skill set also includes strong analytical and critical thinking abilities. These skills empower them to develop and adjust result-driven strategies as necessary.
E. Agility and adaptability: In this rapidly changing market landscape, agility and adaptability are the two essential product management skills that help a PM overcome obstacles and quickly switch to a new strategy.
So that's about roles, responsibilities, and top skills for product managers. Let's now explore the same facets for a product owner.
Product Owner: An Overview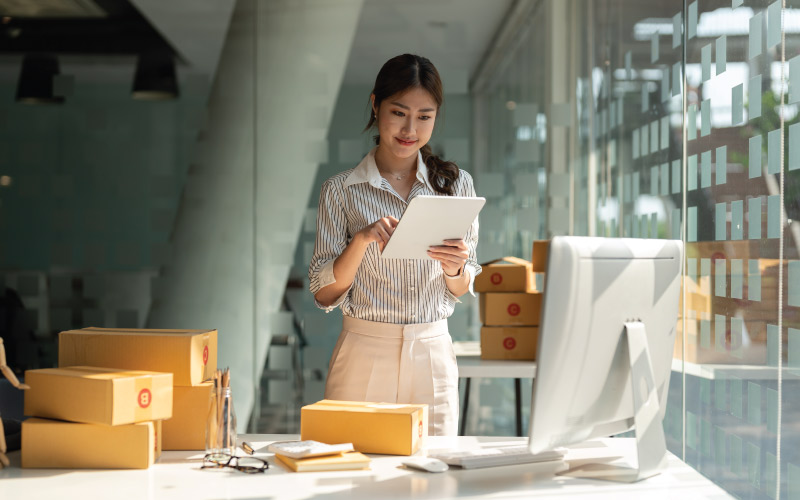 The term Product Owner is derived from Scrum, an agile framework for product development. The three main responsibilities of a product owner are:
Establish a vision for the product
Collaborate with stakeholders
Develop the product
However, these responsibilities are further broken down into multiple tasks, such as managing the stakeholders, defining business goals, writing value propositions, communicating the vision with the team, and maintaining the product backlog.
Furthermore, a product owner is accountable for resource allocation as well as prioritization of requirements in the product backlog. All in all, a product owner ensures that the project is completed on time while ensuring that the product is developed and delivered within the allocated budget and it meets the requirements of users.
However, one thing you need to keep in mind is that this role is only relevant to organizations that use agile methodologies.
Product Owner Roles and Responsibilities
Unlike the product manager, whose responsibilities are strategic in nature, a product owner's responsibilities are tactical in nature. Some of the primary responsibilities of the product owner are:
Establishing objectives and developing a project vision using one's advanced perspective
Collaborating and communicating with everyone, including the development team, business managers, and customers, to ensure everybody is on the same page and working towards a common goal
Creating a high-level strategic visual summary of the product roadmap, which outlines the vision and direction for the product being developed and to assist the team members in maintaining the vision
Representing the customer and customer requirements to the development team and other stakeholders
Managing and making the product backlog visible, as well as prioritizing the requirements list in accordance with the overall strategy and business goals
Optimizing the value of work the development team does while ordering items in the product backlog to best achieve the goals
Ensuring that the development team has necessary understanding of the items in the product backlog
Supervising the stages of product development while keeping the vision and strategy in mind
To sum up, a product owner is the only professional responsible for maximizing the value of the final product resulting from the development work.
Top Product Owner Skills
To effectively carry out the responsibilities, a product owner requires some essential skills, such as:
A. In-depth product knowledge: As a product owner, you are expected to know every aspect of your product as well as the market it serves in order to create something that perfectly satisfies customer needs or market demands.
B. A great storyteller: A product owner should be excellent at pitching ideas to the development team and getting them turned into features that can delight customers.
C. Excellent communication skills: The PO or product owner must be exceptionally adept at comprehending and communicating the dialects of the development team as well as the customers.
D. Quick at problem-solving: A product owner is expected to have a problem-solving attitude to ensure that the project runs as planned and the product ships to the market on time.
E. Excellent knowledge of agile methodology: A deep understanding of agile is an important skill for a PO. This skill empowers the product owner to control the process, team members, stockholders, and ultimately the entire project.
These are the five fundamental abilities you need to succeed as a product owner. You can gradually improve these skills by practicing them on a regular basis.
Product Owner Versus Product Manager: The Differences
Now that you are clear on the roles and responsibilities of a product manager and a product owner, it's time to look at the differences between these roles.
Product Manager vs. Product Owner: Key Differences
Product Manager
Product Owner
Definition
A professional who oversees a successful execution of the product's lifecycle.
A scrum team member who is accountable for the successful and timely completion of a project.
Areas of responsibilities
1. Performing market research
2. Conducting competitor analysis
3. Setting goals and creating release plans
4. Designing user experience (UX)
5. Driving and sustaining product growth
1. Defining product vision
2. Managing Product backlog
3. Prioritizing features based on their value
4. Collaborating with stakeholders
5. Supervising development stages
Areas of responsibilities
1. Critical thinking and analytical skills
2. In-depth industry knowledge
3. Adaptability and agility
4. Effective communication
1. Fantastic storyteller
2. Solid understanding of agile
3. Critical thinking and analytical skills
4. Great at coordination and communication
Conclusion
The role of a product owner is distinct from a product manager, and each has a unique set of responsibilities. Each has a different path to follow and a different set of responsibilities to fulfill. Product owners, on one hand, are more tactically oriented, while product managers are more strategically oriented.
Thanks for subscribing to our latest blogs, thought leadership and other product updates!
Like what you read? Subscribe to the latest blogs, whitepapers, articles and many more!
Read our Privacy Policy to know more. You can opt-out of all communications anytime.