10 Golden Rules for Scrum Masters Managing Distributed Teams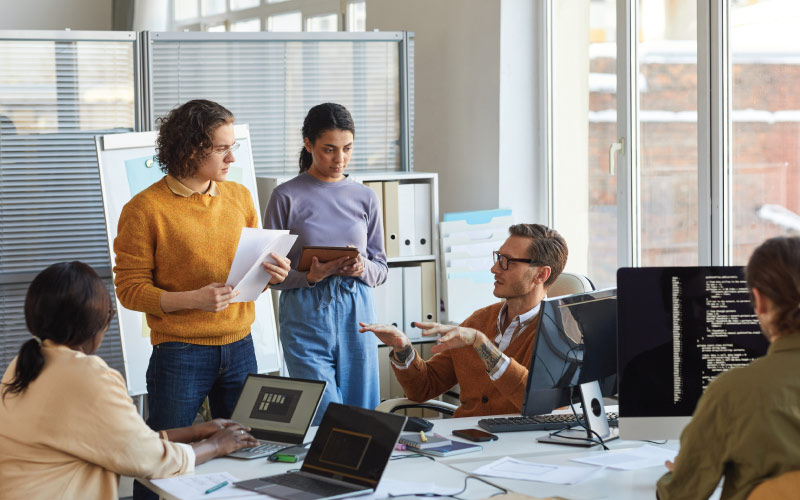 The coronavirus global pandemic has pushed a number of businesses around the world to embrace a remote working model. These companies are doing everything they can to adapt to this new workplace setting by implementing new technologies and dynamic work principles such as agile scrum methodology.
However, applying this method to a distributed team is quite different and will necessitate some adjustment to agile practices.
Let's look at the 10 tips that scrum masters should follow for distributed scrum teams in order to achieve the optimum results and ensure the success of scrum project development.
1. Hear your Employees
First and foremost, the scrum master must establish a solid communication plan that gives each employee of the scrum distributed team a voice. This will allow each employee to express their concerns at the appropriate level. Also, the scrum master should recognize their concerns and address them as effectively as possible. After all, happy employees are critical to the success of any project or the organization.
Scrum masters can use advanced technologies or scrum Agile tools to create a solid communication framework. Overall, the goal of the certified scrum master at this stage should be to be accessible to their employees through various means.
2. Value Employees as well as Customers
Another essential agile scrum methodology tip that scrum masters should follow for distributed teams is to value their employees in the same way that they value their customers. Keep in mind that employees are a company's most valuable asset. It's quite possible that they're struggling to adjust to the new distributed scrum environment.
In such a case, it is the scrum master's responsibility to understand their issues and do their best to resolve them. Treating employees with dignity and assisting them with their problems will eventually lead to increased productivity and profitability.
3. Transfer Abstract Ideas into Concrete Actions
All good ideas mean nothing without actions. To ensure the success of agile scrum methodology, you, as a scrum master, must turn your abstract ideas into concrete, meaningful actions. And to do so, the scrum master must first align the project goals with the company goals. Later, they must divide the project into small tasks – epics – and allocate resources.
For example, if the abstract idea is to complete the project in 40 days, the scrum master should devise a concrete strategy to accomplish this goal. They can put together a team, hire new employees, invest in resources, scrum master tools, and scrum Agile tools, etc.
4. Ensure a Flat Hierarchy
Agile scrum methodology eliminates the middle levels of the hierarchy and emphasizes a flat hierarchy. The scrum master should ensure that this concept is strictly adhered to when implementing scrum project management. This will make each member feel equal and important. Even the scrum master will be at the same level as the rest of the team.
The idea behind flat hierarchy is to prioritize scope and mindset over authority. All team members should be treated as peers, with no power or positional hierarchy.
5. Ensure Employee Growth and Satisfaction
The next thing a scrum master should remember and follow when working on Agile project management with scrum is to ensure employee growth. It is obvious that employees will stay with an organization or give their all only if they are convinced that the organization or management cares about them and can help them advance their careers.
As a scrum master, it will be your responsibility to ensure that each employee is given equal opportunities and is treated equally without bias or prejudice. Overall, the management or the certified scrum master should place equal emphasis on the development of employees as they do on the development of the company.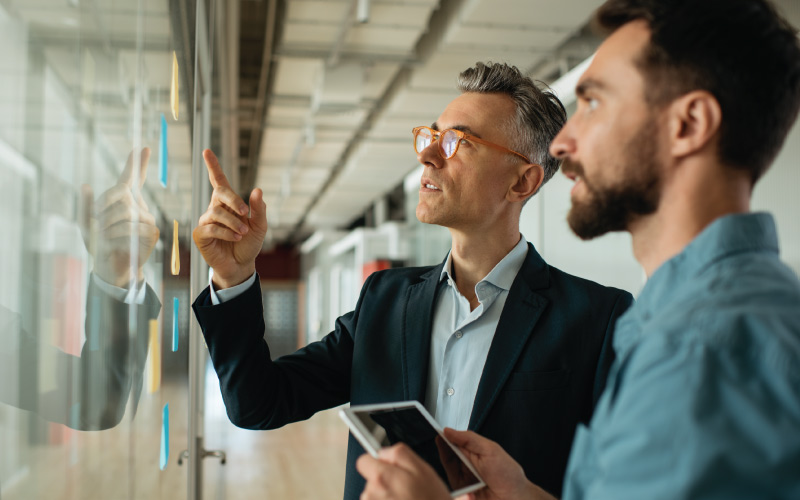 6. Use Agile Tools
Implementing Agile scrum methodology without using scrum Agile tools is a perfect recipe for the project's failure. Using agile tools will provide a number of benefits to both the company and the employees:
Agile tools enable teams to prioritize tasks based on their values.
Scrum Agile tools also facilitate a solid communication channel across the organization.
Progress can be easily tracked and monitored.
Allow teams to adapt to new changes and requirements.
Agile tools or scrum master tools enable iterative production and releases.
To reap these benefits, it is recommended that organizations or scrum masters invest in agile tools.
7. Review and Adapt
The 7th rule that a scrum master must follow when managing a distributed scrum team is to review performance on a regular basis and adapt as needed. During this phase, the agile team will need to assess the current project status compared to the planned one, team strength and competence, potential financial or other risks, and so on.
Based on this analysis, it is the scrum master's responsibility to take the necessary steps and steer the scrum development in the right direction. For example, they can alter the project's timeline, goals, product priority, etc.
8. Be Flexible
The ultimate foundation of Agile scrum methodology is flexibility. Every agile principle revolves around the idea of making project development flexible and adaptable. The scrum master must keep this in mind when implementing agile for a distributed team.
They should work on identifying where the organization's flexibility lies and designing a development plan that allows you to adapt to changes while still delivering the project on time. Besides that, the flexible work culture keeps employees happy, which leads to better results.
9. Be Creative
One of the most important aspects of agile project management is fostering creativity among team members. Individuals or groups who are creative will eventually give birth to innovations that will propel the organization forward. Some of the steps a scrum master should take to be creative at work include:
Adopt a design-thinking mindset.
Working under tight time constraints.
Improved and more frequent inter-team collaboration
All these scrum agile practices will allow creativity to flourish at your workplace while also allowing everyone to work toward a common goal.
10. Digitalize Agile Processes
The last step that a scrum master must take when managing a distributed agile team is to digitize the agile processes. Routine or repetitive tasks can be tedious for team members. These tasks will not only take up a significant amount of time, but they will also impact the overall productivity of the team. Such processes should be automated using the scrum master tool or scrum Agile tools.
Digitalizing Agile project management with scrum will also allow you to monitor project progress in real time, make immediate changes to strategy, track sprints, and improve productivity.
So, those are the 10 golden rules for scrum masters or scrum project management tips for managing distributed agile teams.
Conclusion: Flexibility is at the heart of the agile methodology. To ensure that distributed agile teams work efficiently and deliver the best results, scrum masters must gradually modify agile principles while keeping company and project goals in mind. Adhering to the 10 rules outlined in this blog will not only help the project's development but will also keep employees happy and motivated.
Thanks for subscribing to our latest blogs, thought leadership and other product updates!
Like what you read? Subscribe to the latest blogs, whitepapers, articles and many more!
Read our Privacy Policy to know more. You can opt-out of all communications anytime.