Top 20 Essential Project Management KPIs To Track In 2023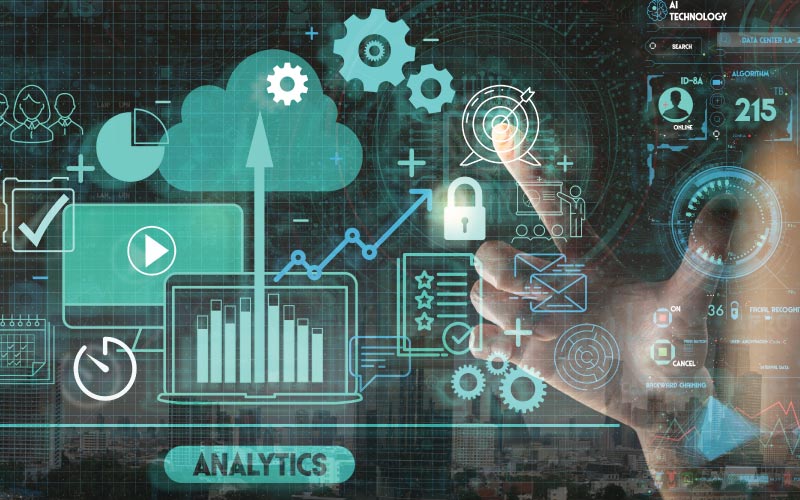 Keeping track of the key project management KPIs (Key Performance Indicators) during project development, greatly assists project managers in keeping projects on track, ensuring on-time delivery, and avoiding any potential obstacles.
Although project management KPIs differ from one another, there are several KPIs that are common across projects.
In this blog, we will look at such twenty essential project management KPIs as well as the fundamentals. Let us start with the definition of project management.
What is Project Management?
Project management is a well-organized approach that entails meticulous planning and organization of a company's resources in order to complete a specific task, event, or duty. It can be used for product development as well.
In more simple terms, project management is a process where the manager and the entire team strive to complete a task successfully within a set timeframe by making the best use of their skills, resources, and experience.
Some of the most popular and widely used project management methodologies agile are:
In addition to on-time delivery and the best use of resources and knowledge, the project management approach entails keeping development costs as low as possible while minimizing unnecessary expenses and achieving an optimal ROI. And in order to achieve these milestones, the project manager has to monitor various KPIs pertaining to the project management methodology.
What are Project Management KPIs?
Project management KPIs are quantifiable measures or project performance indicators that help project managers gauge project performance or determine whether or not they are on track. In other words, tracking KPIs all through the project lifecycle can help you understand where you're succeeding and where you're failing. Based on your findings, you can take the necessary steps and steer your efforts in the right direction.
It is also worth noting that most of the KPIs revolve around three factors: efficiency, time, and cost. However, the set of KPIs that a project manager selects varies from project to project.
For example, if an enterprise embraces the agile approach to project management, the primary KPIs will revolve around time. Similarly, if a startup is developing a project, the primary KPIs may revolve around the cost or budget.
Different Types of Project Management KPIs
The project performance indicators or KPIs can be divided into several categories based on their intent. The four major types of project management KPIs are as follows:
1. Time and scheduling KPIs
KPIs that are centered around punctuality and are used to measure the time between specific tasks or for a specific task is known as time and scheduling KPIs. For example, lead response time is a time-related KPI that measures the average time it takes a sales team member to follow up with a contact after identifying themselves as a lead.
Some of the key project performance indicators included in this category are:
Average sales cycle time
Order fulfillment cycle time
Average response time
Average resolution time
First response time (FRT)
Lean project management approach
2. Efficiency KPIs
Efficiency KPIs are project management KPIs or metrics that are used to evaluate the effectiveness of a team, individual, or group over a specific period or for a specific project. Efficiency KPIs are often linked to costs. For example, the customer satisfaction score (CSAT) is a metric that measures how satisfied customers are with a product, service, or customer support.
Some of the key project performance indicators in this category are:
On-time completion %
Milestone on time %
Planned vs. actual hours
Net promoter score (NPS)
Ticket resolution time
3. Cost & Budget KPIs
As the name implies, cost & budget KPIs are project development metrics that are used to calculate the average cost for each activity, such as customer acquisition, lead generation, and so on. Project managers are expected to keep costs as low as possible or within the limits established.
Some of the project management KPIs that fall into this category are:
Cost per lead
Cost per acquisition
Return on investment (ROI)
Cost per conversion
HR functional cost per employee
4. Quality KPIs
Quality KPIs are project performance indicators used to assess the quality of the products. These KPIs assist the manager in determining whether or not the product meets the expected quality standards. It is the project manager's and the team's responsibility to create the highest quality product possible without sacrificing any of the quality elements.
Some of the key quality KPIs for project management methodology include:
Number of errors
Customer complaints
Rework rate
Customer reviews
Critical bugs
These are the four major project management KPI categories. However, keep in mind that these KPIs can also be classified by department, such as sales KPIs, operation KPIs, customer service KPIs, HR KPIs, IT KPIs, and so on.
20 Essential Project Management KPIs
The following are the 20 most important key performance indicators in project management. Closely monitoring each of these KPIs will certainly assist the project manager in keeping the project on track and achieving the desired results. Let's take a quick look at each one.
1. On-Time Completion %
On-time completion percentage is a project management KPI that compares the percentage of projects completed on time or before the deadline to the total number of completed projects. It is the project manager's responsibility to achieve a completion rate as close to 100%.
2. Milestones on Time %
Milestones on-time percentage is a KPI for project manager roles that compares the number of milestones completed on or before the deadline to the total number of milestones completed. The KPI for milestone on-time percentage is very similar to the KPI for project completion percentage. However, the former is focused on milestones while the latter is focused on projects.
3. Estimate at Completion (EAC)
Estimate at Completion is another vital project management KPI that forecasts the project budget while it is still in progress. This KPI indicates whether any events, developments, or obstacles have altered the project's original estimated costs or not. Based on the findings, you can make a new budget forecast.
4. Number of Adjustments to the Schedule
The number of schedule adjustments is a project management KPI that informs the project manager how many times the team has made changes to the predefined schedule during a specific period or throughout the entire course of project development. These findings will be beneficial in future project planning.
5. Planned vs. Actual Hours
The planned vs. actual hours project management KPI is the difference in time between the actual and planned hours. For example, if task A's planned hours were 400 but the actual hours were 420, the time variance for that task is 20 hours. This KPI assists the manager in determining whether the project will be completed on time or not.
6. Resource Utilization %
The resource utilization percentage is one of the key project performance indicators that helps managers assess how well resources were used for a specific task or project over a given period. To ensure maximum return on resources or assets, resource utilization should be as high as possible. If the resource utilization percentage is low, the project may be delayed.
7. Budget Variance (Planned vs. Actual)
A budget-to-actual variance analysis compares the actual allocated budget for a project to the project's final budget. The project manager must keep the allocated budget in mind during project development and strive to complete the project within that budget. If the final budget exceeds the actual, the project manager should investigate the reasons.
8. Budget Cycle Time
Budget cycle time, also known as the number of budget iterations, is a financial metric that assesses the accuracy and efficiency of the budget production and approval processes. This agile project management process includes multiple activities such as reevaluating expenses and revenue estimates, changing the start and end dates, and changing objectives.
9. Project Cycle Time
Cycle time is one of the key project performance indicators that measures how long it takes to complete a project or task. This metric is useful in agile project development processes where products are developed incrementally. Managers can use this metric to monitor average cycle time and work to improve it.
10. Planned Value
In agile project development, planned value is the amount of work you are expected to deliver to the customers within a specific time frame. This project development metric provides a baseline measurement of delivery value over time based on the original project plan.
11. Net Promoter Score (NPS)
Net promoter score is a popular business metric that assesses the probability of a customer recommending your brand, product, or service to a friend or colleague. To calculate NPS, the company sends a one-question survey to current and former customers. Overall, this metric can help you gauge the customer experience.
12. Number of Errors
Number of Errors is a project development KPI that calculates the total number of times an individual or team had to redo a task or multiple tasks. Reworking more often has an impact on both the deadline and the budget. A high number of errors indicates a poorly trained team, whereas a low number of errors indicates the opposite.
13. Rework Rate
The rework rate KPI can be defined as an outcome measure for identifying active jobs that require initial quality improvements. To calculate the rework rate, divide total productive labor hours by total rework hours and multiply the result by 100. Remember that the rework rate should be as low as possible.
14. Customer Complaints
Customer complaints are the total number of customer complaints about a product or service received via various channels such as mail, social media, chatbots, phone calls, and so on. More complaints indicate a poorly developed product, while fewer complaints indicate a decent product.
15. Number of Change Requests
The number of change requests is a project management KPI that represents the total number of revisions requested by a client in ongoing project development. A higher number of modification requests impacts the project's timeline, budget, and resource utilization. For this reason, the change request should be as low as possible.
16. Billable Utilization Rate
The total amount of time an employee spends generating revenue is defined as the billable utilization rate. The billable utilization rate should be as high as possible to ensure timely project completion. You can calculate the billable utilization rate by dividing the number of available hours by the number of billable hours, and multiplying the result by 100.
17. Return on Investment (ROI)
Return on Investment (ROI) is a popular industry KPI that compares the revenue generated by a product to the cost of developing that product. For a positive ROI, revenue should exceed development costs. The product is considered a financial failure if the revenue falls below the cost.
18. Cost Performance Index (CPI)
The Cost Performance Index (CPI) is a method for calculating a project's cost efficiency and financial effectiveness. This is calculated by dividing the actual cost (AC) by the earned value (EV). A CPI ratio greater than one indicates that a project is performing well financially, while a value less than one indicates otherwise.
19. Schedule Performance Index (SPI)
Another important project development KPI is the schedule performance index (SPI), which calculates the ratio of earned value to planned value. This KPI for a project manager's role determines whether a project is on track, behind schedule, or ahead of schedule. An SPI ratio greater than one indicates that the project is on track, whereas a value less than one indicates that the project is behind schedule.
20. Employee Churn Rate
Employee churn rate, also known as attrition rate, is a key performance indicator that measures the number of employees who leave a company at a given time. For example, if a company has 400 employees and 20 of them leave in a month, the employee churn rate for that month is 5%. Higher employee churn is an alarming situation for any organization seeking a major overhaul.
Conclusion
These are the most common yet critical project management KPIs that a project manager or company should keep track of. Keeping the value of these metrics under control enables you to complete the project on time, boost revenue, enhance customer satisfaction, and add value to the project.
Are you ready to go agile? Invest in Jile- a SaaS offering for enterprise agile planning and delivery. This platform will help you build a better product, reduce costs, and ensure timely delivery of the product. Schedule an expert demo or start a free trial.
Project Management KPIs- FAQs
What are the project management KPIs?
The project management key performance indicators, or KPIs, are quantifiable metrics or project performance indicators that help project managers understand how well the project development is progressing and what needs to be improved.
Why are project management KPIs important?
Project management KPIs are important because they provide real-time data on all aspects of project management, allowing you to take the right actions at the right time. Project management KPIs are also important because they help you forecast the possible scenarios that the team may encounter.
What are some key project management KPIs to monitor?
Some of the most common and important project performance indicators to monitor are Estimate at Completion (EAC), Planned vs. Actual Hours, Resource Utilization %, Cycle Time, Net Promoter Score (NPS), and so on. However, the number and types of KPIs vary from project to project and from objective to objective.
Which KPIs should I monitor for project management?
The number and type of KPIs vary from project to project. For example, in an agile project management approach, KPIs such as Escaped Defect, Defect Density, Team Velocity, Sprint Burndown, and so on should be tracked. Whereas, for standard project management, the KPIs, such as Cycle Time, NPS, Resource Utilization, etc., should be tracked.
What is the difference between project management KPIs and metrics?
Although the terms KPIs and metrics are quite often considered synonymous, they have slightly different meanings. For example, metrics are measures of overall business health, whereas KPIs track progress toward specific goals.
Thanks for subscribing to our latest blogs, thought leadership and other product updates!
Like what you read? Subscribe to the latest blogs, whitepapers, articles and many more!
Read our Privacy Policy to know more. You can opt-out of all communications anytime.