Agile In Supply Chain Management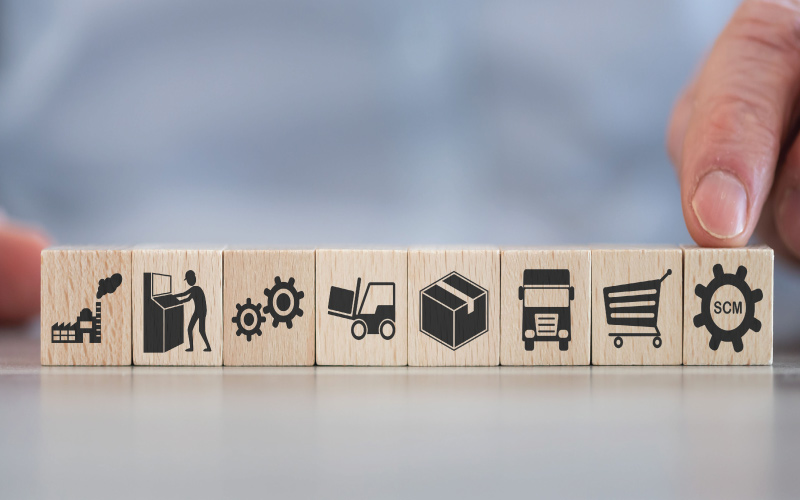 Supply and demand are integral to organisations' supply chain and inventory management strategies. However, taking a deeper dive, sourcing and procurement professionals grapple with multiple market forces than ever seen. As digitalization, globalisation, and fast-changing consumer behaviours continue to affect the space, the need for more leakproof, in-built agile supply chain strategies can never be stressed much.
The recent disruptions due to pandemics and wars have underscored the fact that supply chains capable of responding to abrupt disturbances in business settings, are more likely to breeze through such sudden extreme pressures. Agile supply chain management can help shippers navigate an increasingly fickle and relentless global economy.
In this blog, we will elaborate on agile supply chain principles, their importance, and how they differ from the lean model.
What is Agile Supply Chain Management?
An agile supply chain model is a product distribution framework that prioritises cost savings, speed, productivity, market responsiveness, and flexibility. This innovative supply chain management system enables businesses' supply chains to function without static structures and fixed configurations.
Agile in supply chain management is robust enough to react smoothly to unexpected supply-demand changes. Through a continuous focus on empowered employees and effective processes, an agile supply chain benefits the greater enterprise by letting it act promptly and decisively against disruption and ensure long-term success.
Agile Supply Chain vs. Lean Supply Chain
Lean and agile supply chain models are often interchangeably utilised. However, both these supply chain paradigms differ in their functioning.
Lean supply chains are the conventional "factory" chains focusing on manufacturing a high volume of products at the lowest possible cost. The primary goal is to offer the best value outcome for consumers by cutting the price of goods and decreasing waste (not valuable to customers). In addition, lean in supply chain management focuses on predictability and reliability. Businesses plan their production based on quarterly or yearly forecasts instead of keeping pace with an evolving market.
Generally, lean supply chain management is ideal for companies selling essential, functional products such as toiletries, food, and clothing. Demand for these products remains stable irrespective of the global trends or economic situation.
Agile supply chain strategies empower organisations to be more receptive and adaptable to fluctuations in industry and consumer preferences. They run heavily on the idea of postponement – waiting to observe the market's course or demand trend before making final decisions. In other words, companies using the agile supply chain model retort directly to the demand instead of foreseeing.
That said, some short-term market prediction is still essential as companies create parts of a product in advance to spur and optimise the finalisation process. Further, agile supply chain management is usually best for creating products with a short shelf-life or customizable elements. Case in point, fast fashion.
Characteristics of an Agile Supply Chain
Some vital characteristics of the agile supply chain framework that are crucial to understanding amid the uncertain global order include:
Visibility across the board
Real-time visibility equates to having a 360-degree view of supply chains straightaway. This transparency lets companies plan the entire process instead of independent corporate units or silos. Moreover, they can spot potential delays and loopholes well before creating substitutes. The crystal clarity of the vendor network allows enterprises to rate and compare service providers easily.
Bringing all stakeholders together
Real-time collaboration implies always keeping employees and stakeholders in the know to fulfil mission-critical goals as a coherent unit. An integrated environment lets C-suite executives analyse and pick multiple logistics models without the never-ending back-and-forth texts and emails that hamper recordkeeping accuracy.
Operational sync
Not everybody receives updates on organisational processes, schedules, and changes simultaneously. When all supply chain operations are well-synced on a single platform, stakeholders can share network updates in real-time with the right people. That means no more demand-related surprises, and all changes are immediately visible to everybody belonging to that connected network.
Why Does Your Organisation Need an Agile Supply Chain?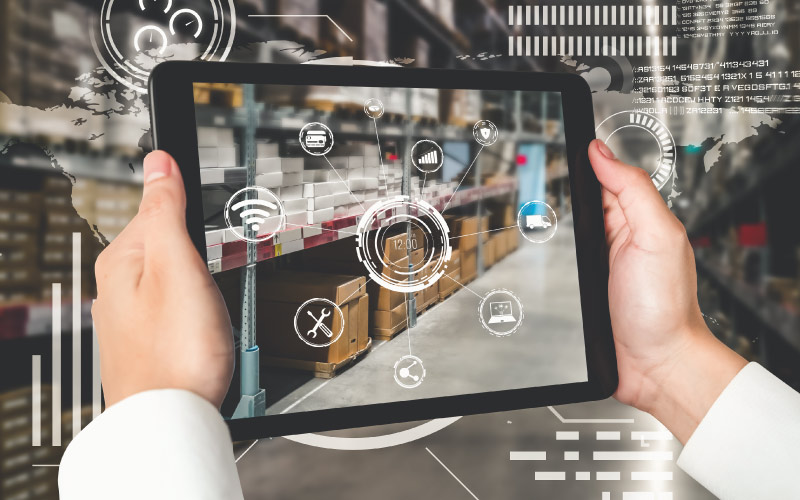 Having the right technology and tools at hand keeps end-users satisfied and businesses financially healthy, despite unexpected events. Here is how an agile supply chain benefits organisations:
Improved throughput
The asynchronous resumption of full manufacturing capacity across continents, labour shortage, and agile transportation delays put immense pressure on production lead times. Agile scheduling systems help devise a production string that minimises costly conversions while optimising bottlenecks to meet the required balance between inventory levels, manufacturing efficiencies, and delivery compliance.
Analyse potential scenarios
Considering the fast-evolving economic trends, businesses must think through multiple scenarios and solutions swiftly and efficiently. Agile in supply chain management enables supply chain professionals to prototype various "what-if"' scenarios and contemplate the possible effect of disruptive events. Additionally, the model allows teams to examine and select from substitute variants of a manufacturing schedule. That way, they can gather critical insights necessary for adequate contingency planning.
Flexibility in scheduling
Organizations have witnessed delayed raw material delivery, customer requests for rapid processing, and unintended production downtime. While the need to make last-minute scheduling changes is not new, they have emerged from being an exception to a norm for many businesses. A trivial change in scheduling a single manufacturing process often has a knock-on effect on upstream and downstream operations and might impact various delivery dates.
The right agile supply chain frameworks equip businesses with the expertise to make emergency last-minute schedule adjustments, quickly re-optimize the entire manufacturing plan and easily detect subsequent impacts.
FAQs
What do agile supply chain strategies mean?
Agile supply chain management basically refers to employing competency, reactivity, adaptability, and swiftness to control how effectively a supply chain entity runs on a regular basis. These reorganised strategies emphasise the need for new value chain configurations, frameworks, and communications and information systems.
How do lean and agile supply chain strategies differ?
Lean in supply chain management relies on predictability and reliability. This supply chain framework allows companies to devise manufacturing, make orders months (or even years) ahead of time and forge partnerships with suppliers who can fulfil the relevant requirements.
Contrary to lean supply chains, an agile supply chain framework helps organisations to be more receptive and flexible to market volatilities. Put differently, corporates respond directly to demand instead of anticipating, decreasing, or even entirely eliminating oversupply/undersupply risks.
What are the features of agile supply chain management?
Key features of an agile supply chain model include:
Comprehensive visibility of the entire supply chain
Bringing all relevant stakeholders together to meet corporate goals
Synchronising supply chain activities in one platform to allow accurate information sharing
What are the benefits of an agile supply chain model?
An agile supply chain benefits companies in the following ways:
Offering the flexibility to make last-moment changes to scheduling
Helping examine multiple potential scenarios alongside their effects on the supply chain
Helping strike a perfect balance between production efficiencies, inventory levels, and delivery compliance
Thanks for subscribing to our latest blogs, thought leadership and other product updates!
Like what you read? Subscribe to the latest blogs, whitepapers, articles and many more!
Read our Privacy Policy to know more. You can opt-out of all communications anytime.