Agile Coach- Definition, Roles and Responsibilities, And Benefits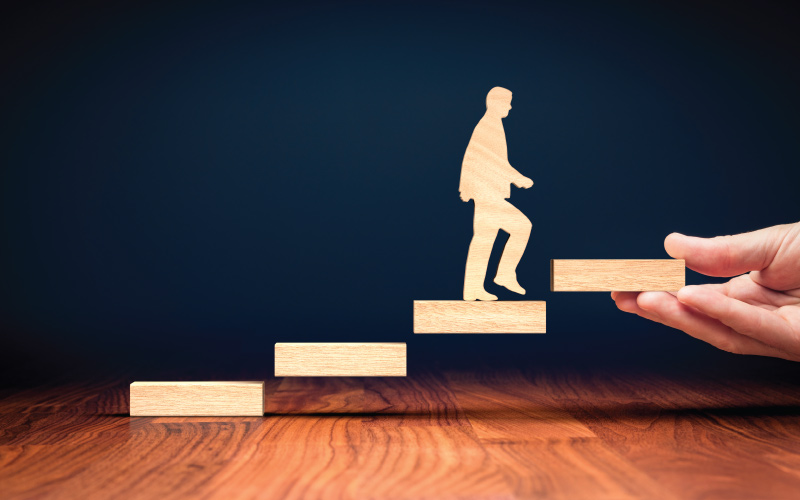 To reap the maximum benefits of agile project development methodology, you must ensure its perfect, full-fledged implementation in the team(s) or organization. And for that, you will require the services of an agile coach. The agile coach would be the person in charge of assisting you, the organization, in effectively adopting agile practices and methods while embedding agile values and mindsets.
In this blog, we will discuss multiple aspects of an agile coach, definition, benefits, agile coach roles and responsibilities, and much more. Let's start with the definition.
What is Agile Coaching?
Agile coaching is a process in which an agile coach - a professional who is well-versed with agile concepts, assists individuals, teams, and organizations in better understanding, adopting, and adhering to agile practices and principles.
The agile coach will use their domain expertise to teach and mentor each of the organization's stakeholders to better implement agile practices and improve bottom-line results. In addition to mentoring, agile coaching also covers long-term project development planning, proper resource allocation and utilization, and so on.
In a nutshell, agile coaching ensures that agile principles are properly implemented across the organization and all parties involved in the project development have sufficient knowledge of agile.
Different Types of Agile Coaches
Primarily, there are three types of agile coaches- agile team facilitators, enterprise agile coaches, and agile team coaches. Let's take a quick look at each of these types.
A. Agile Team Facilitator (ATF)
The agile team facilitator is a professional who is in charge of organizing meetings. However, the role of the ATF stretches beyond that.
For example, the facilitator is also accountable for navigating the team through the paradigm shifts required in agile team environments and piloting them toward collaboration and self-organization.
In other words, agile team facilitators must assist teams in improving their self-organization and showing a path for continuous improvement.
B. Enterprise Agile Coach
The second type of agile coach is the enterprise agile coach. It is a person who works on a more strategic level to integrate an Agile development process into the company's operations.
This role is responsible for collaborating with cross-functional, high-priority teams to deliver on project deliverables. Furthermore, enterprise agile coaches mentor various agile roles as and when needed to influence and lead without authority.
C. Agile Team Coach
An agile team coach is a professional who is responsible for successful project management. They are responsible for using their industry expertise to help teams, individuals, and every project stakeholder better understand and adopt an agile work culture.
The role of an agile team coach also entails effectively communicating agile principles, scrum practices, and the overall operating model across the organization. Overall, an agile team coach is in charge of developing and improving agile processes within a team or organization.
Agile Coach Roles and Responsibilities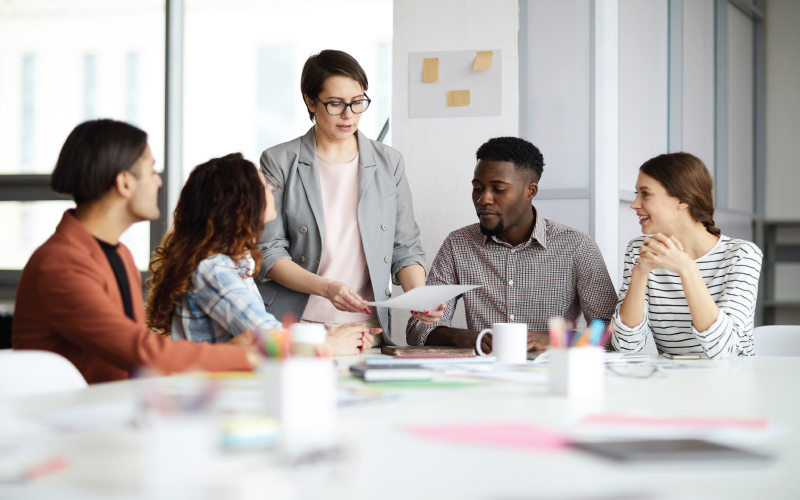 The agile coach is in charge of a variety of tasks related to Agile project development. Some of the critical responsibilities and roles of an agile coach are as follows:
To collaborate with project teams to assess current systems and processes and develop a strategy for implementing agile best practices.
To promote an agile mindset and keep the organization at the forefront of industry best practices in order to drive cultural change.
To conduct agile workshops with key stakeholders, including functional and development teams.
To endorse a culture of continuous improvement, which includes setting goals and milestones and holding yourself accountable for those goals.
To provide guidance to teams to keep them on track with agile techniques as well as fine-tune strategies as needed to ensure that the ultimate objectives are met.
In addition to these major responsibilities, Agile coaches are also responsible for carrying out a variety of daily and monthly tasks, such as:
To communicate agile principles, and scrum practices, effectively across the organization.
To maintain an objective perspective on issues and address them by implementing agile principles.
To hold daily stand-up meetings with cross-functional teams to review project status.
To mentor senior management with agile practices to ensure top-down adoption of best practices.
To assist teams with resource allocation in order to ensure successful project completion.
Agile Coach Skills
To effectively carry out all the responsibilities mentioned above, Agile coaches must have the following abilities:
Excellent knowledge of agile methodologies, particularly Scrum, Kanban, and Scaled Agile Framework (SAFe).
Experience of managing projects of various levels of complexity.
Prior experience working as Scrum masters.
A solid understanding of agile software development processes and practices.
Strong communication and problem-solving skills.
Along with these fundamental skills, an agile coach should be eager to learn new skills if the project requires so.
Benefits of Hiring an Agile Coach
From providing necessary support in creating a transitioning backlog to providing unbiased observations, an agile coach can significantly help an organization transition to an agile software development culture. Some of the major benefits of working with an Agile coach are:
1. Brings Extensive Knowledge
The first significant thing organizations benefit from having an agile coach on their team is that they bring extensive knowledge about agile practices and principles.
Of course, there are a number of online guides on agile practice available. However, putting that knowledge and practice into action in real life is far more challenging. This is where an agile coach's practical knowledge helps.
2. Provides Unbiased Opinions
Getting a second opinion on your work or performance is always a good idea. Outsiders (the coach) can provide constructive feedback on the process, roles, and other issues without bias, favor, or prejudice.
The coach will use his expertise and professional background to identify target areas for change and growth that internal associates often overlook.
3. Helps to Develop a Transition Backlog
The third benefit is that an agile coach can help create an agile transition backlog. A transition backlog is a list of work items compiled by a coach to help an organization transition to an agile process.
Only someone with an in-depth knowledge of the agile industry and practices can create a perfect transition backlog. This backlog can also be extremely beneficial in significantly improving the agile implementation process.
For all these reasons, you must consult an Agile coach to ensure a smooth transition to agile software development culture.
Agile Coach-FAQs
What is an agile coach?
An agile coach is a professional who educates everyone in the organization about agile practices and principles in order to ensure the successful transition and implementation of agile culture.
Is a scrum master the same as an agile coach?
No, the agile coach is a more experienced professional than the agile scrum master. He typically receives advanced training, holds extensive domain knowledge, and has substantial practical experience.
Why do organizations need an agile coach?
Organizations transitioning to agile software development culture require agile coaches for various reasons. For example, agile coaches effectively mentor teams, better execute the agile transitioning backlog, provide valuable suggestions, and so on.
Thanks for subscribing to our latest blogs, thought leadership and other product updates!
Like what you read? Subscribe to the latest blogs, whitepapers, articles and many more!
Read our Privacy Policy to know more. You can opt-out of all communications anytime.