All You Need To Know About Visualisation Of Work In Agile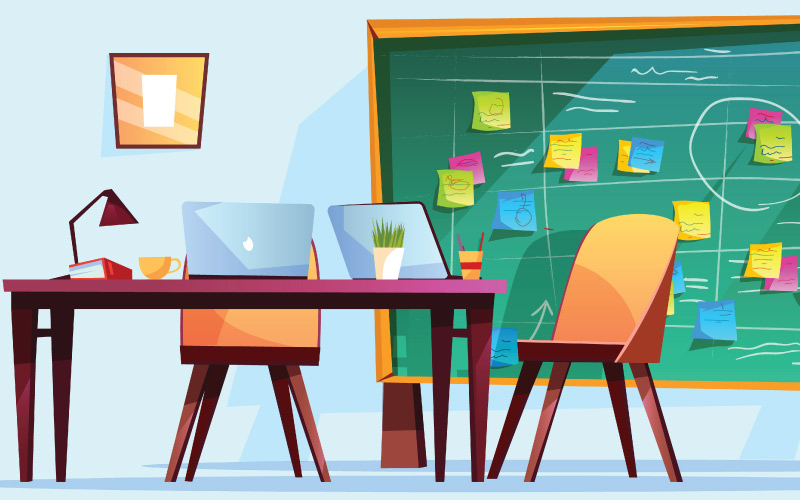 For businesses, workflow efficiency is a matter of planning, managing, and focusing. However, one of the biggest concerns of project managers is to clearly convey the details of any project. After all, it is unlikely that employees will work on the right aspects in the correct order if they do not understand how each task and its on-time completion adds to the project's success. To avoid such a situation, organisations must turn to visualisation of work in agile to effectively communicate with their workforces.
During the busiest days of the week, in particular, things can spiral out of control. In addition, monitoring the project's progress becomes challenging for project managers. With the agile way of working, businesses can ensure transparency and simplify overall communication, irrespective of the project's scale.
This blog will discuss the basics of how visualisation works in agile and how it benefits organisations of all shapes and sizes.
What is Visualisation of Work?
Visualisation of work in agile involves using visual flows and cues to represent every step of an operation of a corporate project. This adaptable approach offers project heads and their colleagues within the same professional setting, a comprehensive view of work progress and the entire project.
An agile visualisation tool entails functional graphics that provide data intelligence and affect organisations' functioning. Additionally, it delivers insights on what is working and what is not, project requirements, and better methods of executing relevant tasks.
What is the Significance of Visualisation of Work?
The strongest reason visualisation of work is vital for businesses is the level of transparency it equips project management teams with. With all the work elements visible on a mutual dashboard, everybody knows their responsibilities, who is occupied with which task, and perhaps, the deadlines of each specific element.
Project leads experience the exact same benefit from their viewpoint. The agile way of working enables them to monitor where the resources are getting used, which task is time-intensive, and identify operational pitfalls. With a high-level overview of project insights, they can process information faster to drive effective decision-making. Collaborating on a project becomes significantly easier, once vital information is constantly accessible and visible to people.
Benefits of Agile Visualisation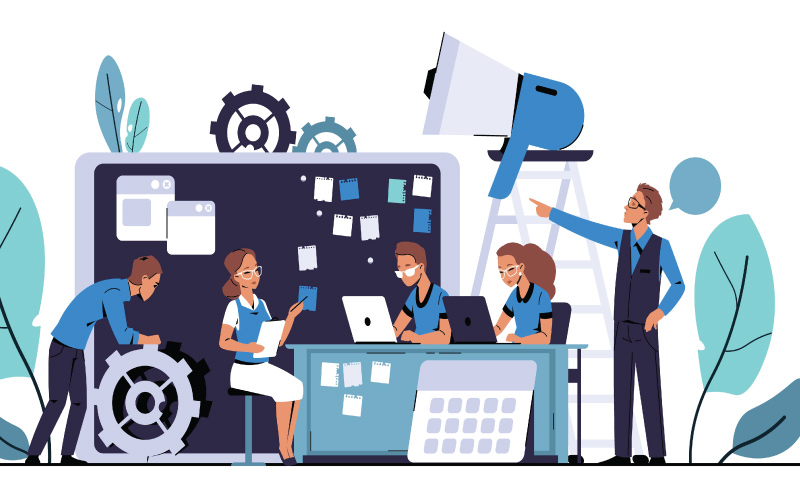 Here is how visualisation of work benefits businesses:
Foster self-reliance
Agile teams no longer have to bank on developers to automate workflows. Thanks to the simple drag-and-drop functionality of Agile visualisation solutions, team members can develop automated workflows or tweak an existing one, if necessary, without relying on custom code.
Simplify task ranking
Visualisation of work minimises ambiguity, helping agile teams determine which tasks are more important. Moreover, it becomes easy to check what work each team member is performing. This helps others decide whether they can handle more work along with their existing backlog and see its effect on the project.
Better visibility into processes
With a visual look, while building processes, project managers can view the workflows at a granular level. Case in point, understanding how business resources are being used and which activity consumes the most time. Also, visualisation empowers project teams to single out the gaps and fill them before releasing the workflow diagram to production.
Enhanced sync between employees
Visualisation of work in agile helps teams communicate and collaborate more efficiently. Instead of only listing tasks, they broadly specify the requirements for each task. Designated team members can change task assignees, add deadlines, and share file attachments. Some visualisation tools even come with in-built commenting features within activity boards and cards.
Make changes anytime
With visualisation of work, teams find it simpler to locate scopes for improvement. Team members can exchange opinions, review previous performance, and review processes, systems, and technologies to level up project workflows.
What are the Various Ways to Visualise Work in an Agile Environment?
Now that we know about visualisation of work and its significance and benefits, let's look at some of the popular ways to visualise work.
Sprint burndown charts
Sprint burndown charts depict a visual comparison of the amount of work that has been completed and the remaining work for a particular sprint or iteration. These charts help Agile teams analyse their work progress and determine by what time they can fulfil project end goals. Further, project teams can decide whether there is any need to make changes to complete their work for the current sprint.
Release burndown charts
Release burndown charts, also known as product burndown charts, represent all the Agile team's progress (release efforts) during a product release or development. These charts help project teams monitor the amount of time remaining in the release and the speed at which they are working through the project backlog.
Scrum boards
Scrum boards are well-suited for complicated agile projects where frequent adaptations to changes are necessary. They split projects into columns and cards, and function as a pull system. That means accomplished tasks leave a space on the board, signalling team members to kick-start new work. Furthermore, Scrum boards are based on short developmental cycles, stretching from 2-5 weeks.
Kanban boards
Kanban boards are electronic-style illustrations of project workflows that enable Agile teams to see upcoming, in-progress, and completed tasks by dividing the workflow into different columns. Team members create task cards - one card for every task - which includes a task name, deadline for completion, and the assigned person.
Digital calendars
Digital calendars help agile project teams manage loads of tasks with various deadlines. They are easily editable and shareable and can notify team members of upcoming meetings and due dates.
Gantt charts
Gantt charts allow agile teams to anticipate the overall project duration, the tasks in the project (alongside their expected start dates, end dates, and length), and any overlap among the tasks.
Work breakdown structure
A work breakdown structure (WBS) splits a project into smaller sets of activities, including resource requirements, progress plans, risk management plans, and project budgets. Besides, WBS defines the project scope, and is a reliable chart to assess schedules and deadlines.
Story mapping
Agile story mapping follows a reactive approach. It breaks user stories down into plot points, offering a comprehensive view of the project. Story mapping helps agile teams plan, prioritise, and categorise their work into iterations, enabling stakeholders to cope with the most important ones first.
FAQs
What does visualisation of work mean?
Visualisation of work in agile is a graphical representation that helps organisations plan and track project tasks on a drag-and-drop interface. Combining the potential of various tools, concerned employees can check the project's workflow and optimise it by introducing incremental improvements.
Why is the visualisation of work important?
The core benefit of work visualisation is having a 360-degree view of the entire project. Therefore, team members can streamline their processes, understand each other's duties, and identify vulnerabilities and address them. The outcome is effective collaboration between team members.
How does visualisation of work benefit organisations?
Visualisation of work offers the following benefits:
Hassle-free, no-code workflow creation
A holistic view of all processes, systems, and workflows
Access data from a unified dashboard
Group and prioritise tasks accordingly
Make adjustments anytime, anywhere throughout project workflows
How can businesses visualise work?
Companies can visualise work by using the following options:
Release burndown charts
Sprint burndown charts
Kanban boards
Scrum boards
Calendars
Gantt charts
Story mapping
Work breakdown structure
Thanks for subscribing to our latest blogs, thought leadership and other product updates!
Like what you read? Subscribe to the latest blogs, whitepapers, articles and many more!
Read our Privacy Policy to know more. You can opt-out of all communications anytime.